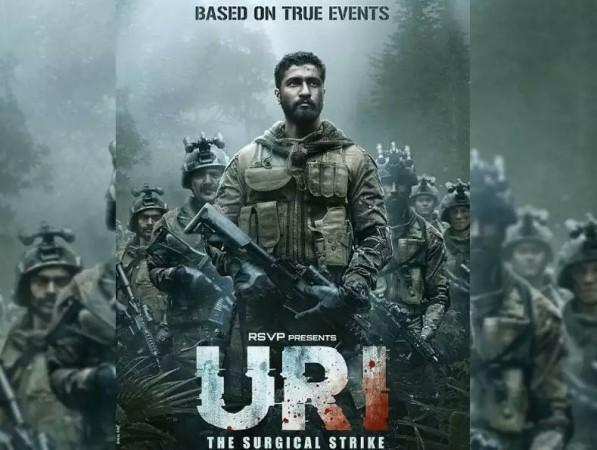 The verdict of 2019's first big film is out! Based on true events of September 2016, Vicky Kaushal starring URI: The Surgical Strike has dropped a bomb and have thoroughly impressed the critics.
Check Some Of Uri: The Surgical Strike Crtitics' Reviews And Ratings Below:
Koi Moi went with a 3.5 stars and said: "Vicky Kaushal delivers a mature performance without going overboard even with a single expression. He's effortless as Major Vihan and the rigorous efforts are visible throughout his screen time. Vihan is vulnerable and here's where Vicky aptly captures the spirit of the character."
SpotboyE.com gave a 3.5 rating and commented: ""This 'Don't Mess With Me' Revenge Goes Guns Blazing And Romps Home
India Today gave 3 stars and said: "Keeping the affiliations of Uri the film aside (which is a task in itself), it is a decent film for most parts. The first half is far more gripping than the second."
Firstpost gave 3.5 stars and commented: "As far as war dramas go, Uri: The Surgical Strike is a confidently made film that comes out guns blazing. And when the guns are not blazing, Kaushal certainly is."
Times Now gave 3 stars and wrote: "One of the biggest victories of Uri: The Surgical Strike is that it almost does away with jingoism. Yes, it does feature dialogues such as "Unhe Kashmir chahiye aur humein unka sar" but there are only a handful of them. In this context, Uri: The Surgical Strike is a rather mature film. It somehow knows that it is catering to the viewer that is tired of watching the men in uniform who thump their chests to show their love and passion for the country."
With a 3 star rating, Mumbai Mirror wrote: "Director Aditya Dhar is tuned in to the action scenes and manages to get the VFX, and most action sequences on point."
Pinkvilla wrote: "The entire execution of the operation, the military attack and counter attack portions have been very well shot and though the director could have spent a little more energies in the body language of the army personnel's well."
This is Vicky Kaushal's first lead solo movie. After giving back-to-back hits in 2018, let's see what the public says when the film releases on January 11. The film is directed Aditya Dhar and produced by Ronnie Screwalla.