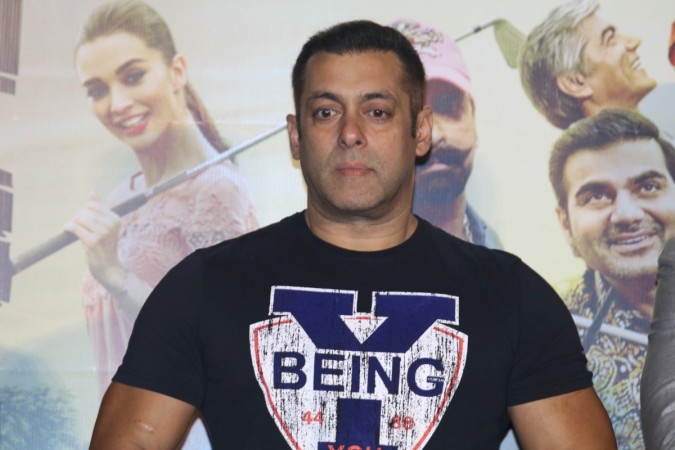 Actor Salman Khan on Friday came out in defence of Pakistani artistes, many of whom have been forced to leave India. Some of them have also had their performances cancelled following protests by right-wing outfits in the aftermath of the terror attack on an Indian Army base in Uri in the Baramulla district of Jammu and Kashmir on September 18.
Following the terror attack, an arm of the Maharashtra Navnirman Sena (MNS) had given Pakistani artistes working in India 48 hours' time to leave the country. They and other right-wing organisations had also threatened that they would not let films like Ae Dil Hai Mushkil — starring Ranbir Kapoor, Anushka Sharma and Aishwarya Rai Bachchan — or Shah Rukh Khan-starrer Raees release because they had Pakistani actors in them: Fawad Khan and Mahira Khan, respectively.
The protests of these right-wing outfits have also led to the cancellation of the concerts of Atif Aslam in Gurugram and Shafqat Amanat Ali in Bengaluru. Then, in the most recent development, the Indian Motion Picture Producers Association (IMPPA) has imposed a temporary ban on Pakistani artistes in India.
It was in reaction to all these developments that Salman said: "There is a difference between terrorists and artistes. They come to our country with permission and visa. Terrorists don't."
However, the actor did not exactly praise Pakistan, as many people on social media have been accusing. Speaking on the Army's surgical strike along the Line of Control, he said: "The ideal situation should have been that of peace. But, now a reaction to an action has happened. It was a proper action as they were terrorists. But still in this day and age, I think if we lived in peace and harmony, it would have been better for everyone and especially for common people."
And Salman had some support from critically-acclaimed director Shyam Benegal as well. The filmmaker said on Friday: "[The Pakistani] artistes came because they were called for some project. What's their fault? The Pakistan government has nothing to do with the individuals."
He added: "We are not against the people of Pakistan, nor are the Pakistani people against the people of India. It is about the governments."