The 2018 Sultan Azlan Shah Cup is the 27th edition of the annual international men's hockey tournament that will take place in Malaysia. This year's event will kick start on March 3and the final will be played on March 10.
Six teams will take part in this year's tournament that will take place in Ipoh, Perak. The total number of teams remained constant since 2013, barring in 2016 when seven teams took part in the Sultan Azlan Shah Cup.
Australia have won the Sultan Azlan Shah on nine occasions, with their last success came two years ago when they defeated India 4-0 in the final. Great Britain are the defending champions, having defeated Australia in 2017.
Teams taking part in the 2018 Sultan Azlan Shah Cup are:
Malaysia
Argentina
Australia
England
India
Ireland
Points system
Each winning team will be rewarded with three points, while the losing side will be left empty-handed. In case of a draw, both the teams will share a point. Each nation will face the remaining five nations and after the end of five matches, the top two teams will face each other in the final.
Teams placed third and fourth in the table will fight against each other for the third and fourth place, while the same will be done for the teams sitting fifth and sixth in the table for the last two spots.
Venue
All the matches, including group stage and the final will be played at the Azlan Shah Stadium in Ipoh, Perak. It is the permanent venue for the tournament.
Who is Sultan Azlan Shah?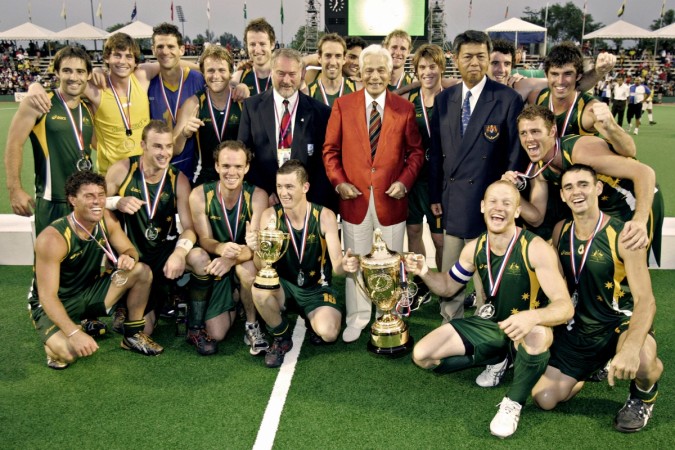 The hockey tournament is named after Almarhum Sultan Azlan Muhibbuddin Shah Ibni Almarhum Sultan Yussuff Izzuddin Shah Ghafarullahu-lah, who was also known as Sultan Azlan Shah. He was the ninth Yang di-Pertuan Agong of Malaysia from 1989 to 1994 and also the 34th Sultan of Perak from 1984 to 2014.
He was born on April 19, 1928, and an avid supporter of hockey, which saw him play a significant role in improving and promoting the sport in the Southeast Asian nation. He was also called the "Father of Malaysian Hockey."
Sultan Azlan Shah died at the National Heart Institute Hospital, Kuala Lumpur on May 28, 2014, and was posthumously titled as Marhum Al-Maghful-Lah.