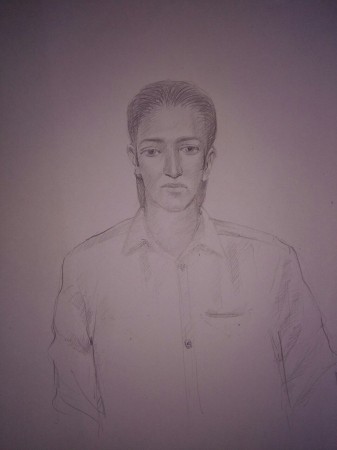 For a second day now, security forces are on the hunt to capture masked men with weapons and backpacks that were reportedly spotted by teenagers at the coastal town of Uran near Mumbai. A sketch of the suspect has been released by the Navi Mumbai police, based on the description given by the two school children who first sounded the alarm.
Massive search and combing operations are underway, as the Maharashtra home department has confirmed that it is probing seizure of an abandoned boat on September 7 near Uran.
Mumbai and its adjoining areas are on high alert. Western Naval Command HQ just across the harbour in Mumbai, the naval harbour, the Mumbai Port Trust, the Jawaharlal Nehru Port Trust, several critical installations like BARC and oil terminals, offices of important central and state government in a small radius are strategically important, and hence security around these areas has been tightened.
National Security Guard (NSG) commandos were flown in and they joined the navy's Marcos commandos, Navi Mumbai policemen, Force One commandos and other security personnel in the search operation. The navy's Seaking helicopters are carrying out aerial surveys of Uran town, its adjoining coastal areas and the eastern seafront of Mumbai.
Schools, colleges and shops in Uran and nearby areas were closed after news of the suspected terrorists broke. The Uran court was also evacuated. Additional chief secretary (home) K P Bakshi said the Centre had been briefed and National Security Adviser Ajit Doval was keeping a close watch on the situation.
Meanwhile, the navy has issued its highest alert, putting all its personnel on duty. "Under the State-1 alert level, the different naval establishments and bases in and around Mumbai are being meticulously checked and searched inch by inch. No chances can be taken," said a navy officer.