Real Star Upendra has returned to direction after a gap of five years with "Uppi 2". The movie is ready for release next month.
The Kannada star actor and director has wrapped up his "Uppi 2" shooting schedule without hype. The usual gimmicks and publicity stunts associated with his films are not part of the flick, which is a sequel to his blockbuster movie "Upendra".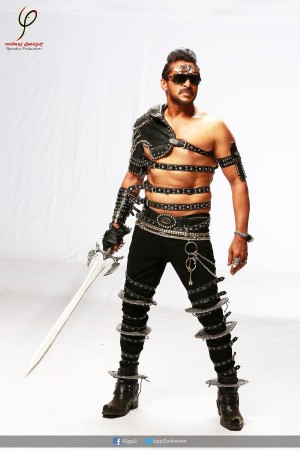 The Kannada movie will have its audio release on 17 July. The makers of the movie are expected to announce the date of the music launch on the day.
It has also been confirmed that "Uppi 2" will hit theatres in August, probably around Independence Day.
Meanwhile, the film is facing plagiarism charges from a small-time writer who has accused Upendra of stealing his story.
This is not the first time Upendra has been accused of plagiarism.
He had to face similar allegations for his "Super" and "Katariveera Surasundarangi" but the allegations turned out to be false.
Upendra's wife and actress Priyanka is apparently upset with the plagiarism charge over "Uppi 2" and has expressed her unhappiness on Facebook.
"Deeply disturbed with all these questions about the Uppi 2 script. Uppi has been working on this script for many years and he has put his blood and sweat into this film. There is no way we will tolerate any false allegations about the script. He has worked night and day as an actor, director, scriptwriter, lyricist and given his heart and soul to this project .After being in the industry for twenty five years and with the love and respect of so many fans I think he does not deserve this. I don't usually write much on social media but I felt this needed to be clarified," wrote Priyanka.