Volcanoes are mostly associated with danger: The fiery geological formations are however much more than that. They can sit pretty as a picture with a beauty that's quite different from mountains.
One of the main reasons why volcanoes attract sightseers from all around the world is juxtaposition of beauty and ferocity.
This was more than evident from the answers when someone on Quora.com asked: "What are the most beautiful volcanos in the world?"
Here are seven stunning volcanoes you should visit at least once in your lifetime:
Mount Kilimanjaro, Tanzania
Africa's tallest peak, standing at 19,341 feet, Mount Kilimanjaro attracts almost 35,000 tourists every year. Fewer know that it is the tallest mountain of Tanzania and has three volcanic cones — Mawenzi, Shira and Kibo. Though Mawenzi and Shira are extinct, Kibo is still active and it occasionally lets out steam and gases.
Mount Fuji, Japan
Japan's Mount Fuji is perhaps the most famous symmetrical stratovolcano. The beauty of the volcano has attracted tourists and artists through centuries.
Mount Fuji's symmetric cone serving as a dramatic backdrop to Tokyo is a complete treat to the eyes. Moreover, it is safe to visit it as the volcano has a low risk of becoming active: It last erupted in 1707.
Maelifell Volcano, Iceland
This picturesque volcano stands 656 feet tall on the edge of the Myrdalsjökull Glacier in south Iceland, surrounded by surreal landscapes. Masses of green moss on its sides are revealed only during summer, when the snow melts off.
If you decide to visit the place, it is best to go during summers, as many of the roads to it remain close during winter.
Mount St Helens, Washington, USA
Mount St Helens — which erupted in 1980 with devastating consequences — has now become a hot spot for tourists: Visitors from all over the world come to explore the unique area.
The 110,000-acre national volcanic monument built for research, recreation, and education is one of the most accessible stargazing sites of the region, where field seminars run by Mount St Helens Institute and Indie clubs including the Vancouver Sidewalk Astronomers (VSA) gather regularly.
The founder of VSA, Stan Seeberg, describes the beauty of the place thus: "All the stresses of life press on us, but stargazing gets us away from the distractions...Especially when the stars look like diamonds on black velvet from the mountain."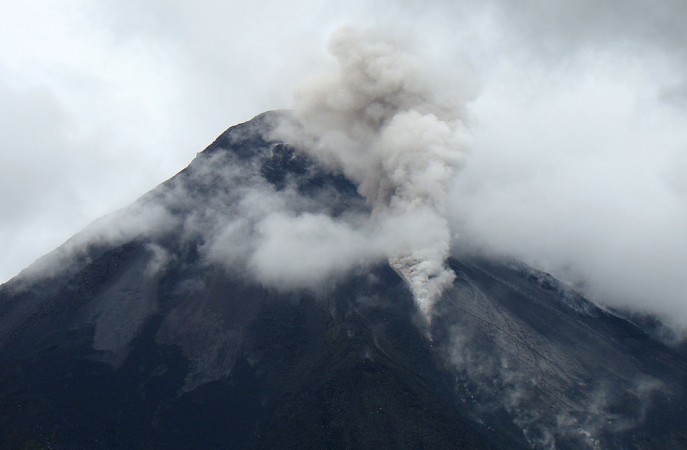 Arenal Volcano, Costa Rica
Arenal Volcano in Costa Rica attracts a number of tourists every year, with a lot of activities being arranged for the visitors.
It stands as high as 5,479 feet and is a complete treat to the eyes. However, it is an active stratovolcano and is considered among the top 10 active volcanoes, with several eruptive vents.
Etna, Italy
One of the world's most popular volcanoes, Etna stands 10,922 feet tall on the east coast of Sicily. One has to spend an entire day scaling the summit of this active stratovolcano. However, one can also opt for skiing.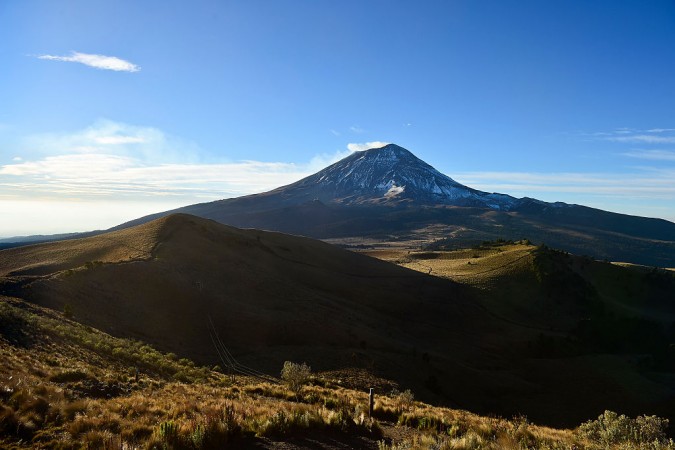 Popocatépetl Volcano, Mexico
One of Mexico's most active volcanoes, Popocatépetl is located some 70 km from Mexico City. Under the UNESCO protection, it has two tourism zones that include hotels, restaurants, car parks, ski lifts and many more things. To enjoy skiing on slopes of the volcano, one should visit the place between November and March.