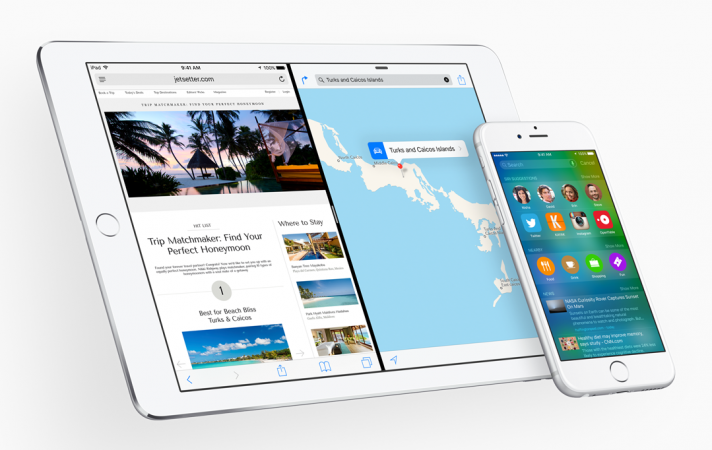 Apple launched its much-awaited iOS 9 software at the Worldwide Developers Conference this week and the public rollout is expected to begin this fall. Inquisitive users of iPhones can get the early build of the OS, which is under a test phase now. iOS 9 Beta is available for download for developers to try it out, so Apple can iron out any bugs before an official release. Only registered iOS developers have the privilege of early access to the beta software, but here's an alternate way users can get it without a developer ID.
One way to get access to beta versions of Apple's new software is by registering as a developer by paying $99 annual fee. If you already have a developer ID, users must follow an unusual route to install the new iOS 9 beta on your iDevice.
Go to Apple's official iOS developer site
Click iOS 9 beta link and find your iPhone or iPad from the list of devices. Check if your handset is compatible for the upgrade.
Make sure you are running the latest version of iTunes.
Backup your data using iTunes to avoid loss of important data on your iDevice.
Download iOS 9 Beta
Unzip the file on your desktop
Open iTunes, Select your device and click "Check for update" while holding down Shift on Windows, Alt on Mac.
Select the downloaded iOS 9 Beta file.
Wait for the download to complete and the device will restart on completion.
Restore data from the backup.
Go to Settings > General > About to confirm the iOS 9 build successfully installed on your device.
This is the first official build of iOS 9 beta and users must be prepared for an unstable OS. The apps are prone to regular crashes and bugs will affect the normal performance of the device so proceed with warning. Owners are fully responsible for their device as IBTimes India does not hold any responsibility for damage of your device or loss of any data.
The steps mentioned above will get your iDevice updated to iOS 9 only if you have a registered developer account ID. In case you are skeptical about joining the developer's community, you can get the iOS 9 Beta build on your iPhone 6 without a developer account, iCrackUriDevice demonstrated in a YouTube video.
The process involves identical steps, but requires downloading iOS 9 IPSW file from a different source due to Apple's stringent ownership on its latest software. Before proceeding, it's important that users are aware that the software will trigger activation errors every time you connect your device to iTunes. Also, if you later wish to downgrade to iOS 8.3, restoring backed up data will not be an option. Watch the video embedded below directly from YouTube/ iCrackUriDevice: