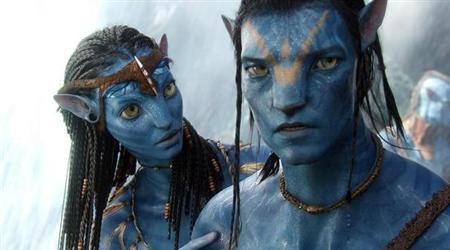 Hollywood blockbuster film 'Avatar' will get three sequels, all of which will be shot in New Zealand, according to reports.
On Monday, director James Cameron announced in Wellington that live action sequences and visual effects for the three films will be done in the 'God Zone'.
A Memorandum of Understanding, or MoU, worth $412 million has been signed between the film makers and the New Zealand government. Lightstorm Entertainment and Twentieth Century Fox Film Corp will get a 25 percent rebate on its spending in the country, according to Hollywood Reporter.
Cameron plans to work on all the three films at once. Shooting is expected to begin early 2015, over a period of nine months. The first sequel will probably hit theatres in time for Christmas 2016, reported USA Today. While most films are shot at 24 frames per second, Cameron hopes to shoot at 48 frames per second.
"It's quite a thrill to be officially saying that we're bringing the Avatar films to New Zealand. We had such a wonderful experience here making the first film," Cameron told Associated Press.
Besides being a visual treat, the sequels would also be a great boon for the economy of New Zealand. The MoU asserted that at least 90 percent of the live action crew will be New Zealanders.
"The 'Avatar' sequels will provide hundreds of jobs and thousands of hours of work directly in the screen sector as well as jobs right across the economy," Economic Development Minister Steven Joyce told Variety.
Joyce also confirmed the deal along with a picture.
Signed MOU with @JimCameron & Jon Landau this AM - all three Avatar sequels to be filmed in NZ pic.twitter.com/miKa1UkTm5

— Steven Joyce (@stevenljoyce) December 15, 2013
Avatar not only won several hearts but also reigned at the box office. It is the highest grossing film of all times earning $2.7 billion at the worldwide box office. The movie beat the classic 'Titanic' and Marvel's 'Avengers' in earnings.
Avatar also won the 2010 Academy Award for best Cinematography, best visual effects and Art Direction. It also bagged the Golden Globe for best Direction and Best Motion Picture.
New Zealand had served as the location for Peter Jackson's "Hobbit" trilogy as well. The picturesque surroundings have made the country a hot-spot for film shootings.
"Hobbit: Desolation of Smaug", which was released on Friday in India, has already raked in about $127 million worldwide.