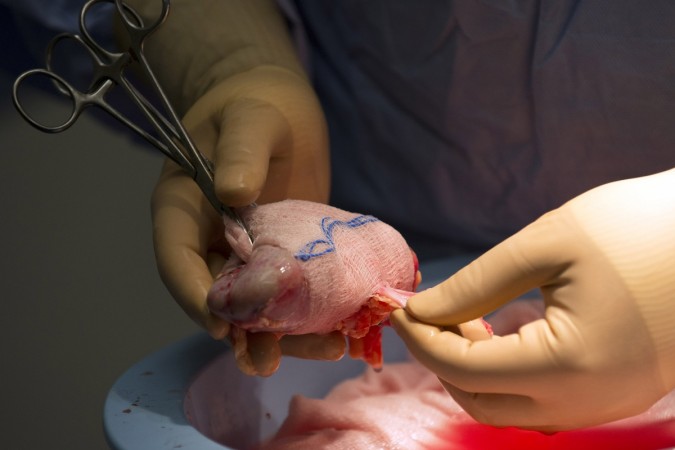 In a bid to encourage organ donors from South Asian communities, particularly Indians, to help over 1,200 patients who need kidney transplantation, an Indian priest has launched a charity drive named "Upahaar" in Britain.
Chairman of Kidney Federation of India Father Davis Chiramel, famously known as "Kidney Father From Kerala", launched the drive "Upahaar" – a gift – in the hope that more organ donors will come forward to help save the lives of hundreds of patients from Asian communities, who are waiting for a matching kidney donor.
At present, these patients are being treated by the publicly-funded healthcare system - National Health Service (NHS) - which is spending millions of pounds on their dialysis and medicines, PTI reports.
As it is a very expensive affair, NHS is already short of money and kidney translation can only reduce financial pressure on the health services agency.
While a 47-year-old Upahaar volunteer - Sibby Thomas - has already donated one of his kidneys to ailing 15-year-old Risa Mol, President of the UK Malayalee Association (UKMA) Francis Mathew has said he will soon join the donors' list.
Chiramel, who was present during Thomas' operation, said he is an example for the entire community and hoped that more people will come forward to help these patients.
"We need more people like Siby to spread love and compassion. Life is a gift of God and its value increases by sharing with fellow human beings. I believe Upahaar will spread the message of saving and sharing precious life with people in distress," Chiramel said.
The priest will launch a 15-day national campaign, titled "Gift of Life", under Upahaar on 23 May, at Trafford near Manchester to promote blood, organ and stem cell donation.
The campaign, to be attended by several dignitaries from Indian medical fraternity, will be spread across several cities in the North, Midlands and South before concluding in London.