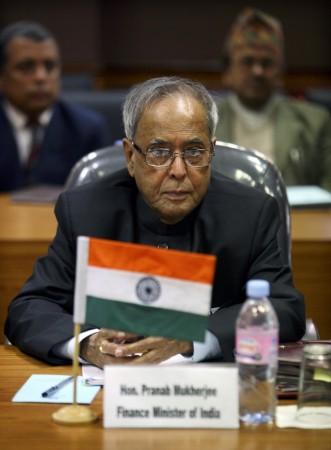 It looks like politicians have put party prestige above the President post with party politics taking the centre stage as the race for the 14th Presidential polls is heating up.
The Congress party has officially announced Finance Minister Pranab Mukherjee as its Presidential candidate in spite of its ally Trinamool Congress openly opposing his candidature. With the Congress having garnered the support of its other allies and Samajwadi Party extending its backing, Pranab seems to be set to become the next President of India but the opposition parties are firm on not supporting UPA's candidate.
Trinamool Congress is rallying behind former President APJ Abdul Kalam with its chief Mamata Banerjee has gone to the extent of campaigning for him on Facebook. However, Kalam seems to be not keen on contesting the elections, as there is no guarantee of victory.
Now, all eyes are on National Democratic Alliance (NDA) which has neither announced its candidate nor extended support for any of the proposed candidates.
It is said that BJP leaders L K Advani, Nitin Gadkari, Sushma Swaraj and Ananth Kumar are meeting ahead of the NDA meeting to discuss on the party's stand. Sources said that they are not keen on supporting UPA's candidature. Moreover, Ram Jethmalani's announcement that he would stand for elections if NDA supports Pranab has created a situation for BJP to support any other candidate other than UPA's choice.
With Kalam reluctant to contest for the polls sensing the huge support the Pranab Mukherjee has, BJP may even back former Lok Sabha speaker P A Sangma, who was nominated by All India Anna Dravida Munnetra Kazhagam (AIADMK) and Biju Janata Dal (BJD).
Looking at the present scenario, it looks like the upcoming Presidential elections will be UPA vs NDA because the decision of the latter will decide the level of competition in the polls.
Now, the big question is - whether the BJP will back Abdul Kalam or P.A. Sangma or come up with a dark horse, who is not associated with politics.