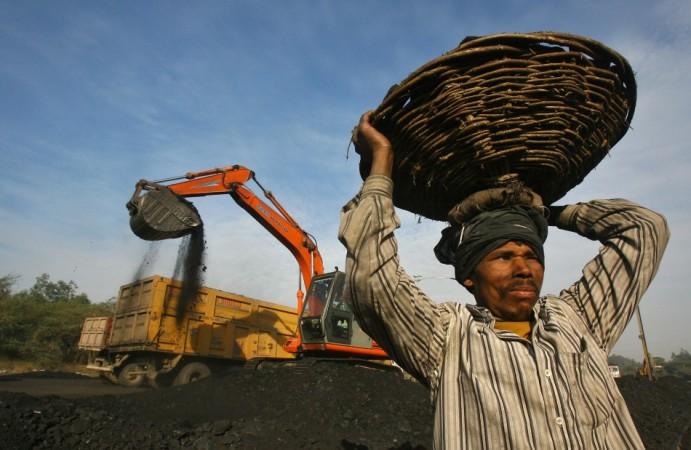 The Comptroller and Auditor General of India (CAG) on Friday tabled its findings on the coal block allocation, power and aviation in the Parliament.
The CAG has reportedly pointed out a possible scam in the coal allocation process by the government, which had favoured some private companies for monetary benefits and generated a mammoth loss to the state exchequer.
The CAG has pegged the loss at Rs 1.86 lakh crore for the government, owing to the lapses in allotting the coal blocks, as reported by TV channels. If the CAG report is true, then the magnitude of the Coalgate scam loss will be more than the 2G spectrum loss, known as the biggest scam of Independent India.
Prime Minister Manmohan Singh was responsible for the coal ministry between 2006 and 2009. The opposition parties will raise questions on the PM's integrity, following the CAG reports that allege irregularities during his tenure at the coal ministry.
According to the CAG report, about 155 coal blocks were allocated to as many as 100 private- and state-run companies without auction, causing the exchequer a whopping monetary loss.
Meanwhile, the CAG report on power has also hinted at flaws in allocation and has reportedly accused the government of giving benefits to private companies, reportedly Tata and Reliance, which have been named as the beneficiaries of the Sasan Ultra Mega Power Project (UMPP).
UMPP is the first domestic coal-based power project by the government, which has its power plant in Madhya Pradesh.
The report said that the two companies acquired more land than needed for the project and that the government allotted three captive coal mine blocks for the project, said CNN IBN.
Meanwhile, the CAG report on aviation has also cast a cloud of suspicion over former Civil Aviation Minister Praful Patel in allotting the tender for construction of the Delhi airport to GMR. The report alleges that the awarding of the contract to GMR has worked against the interest of tax payers.
The CAG reports stated that the Delhi International Airport Limited got an undue benefit of Rs 3,415 crore from a levy of the development fee on passengers at the Delhi Airport, according to Firstpost.
The latest CAG reports on various sectors will arm the Opposition parties, mainly the BJP, with enough ammunition to target the ruling Congress party and its leader. The Coalgate issue is likely to cause further embarrassment to the UPA-II coalition that is already reeling under several corruption charges.