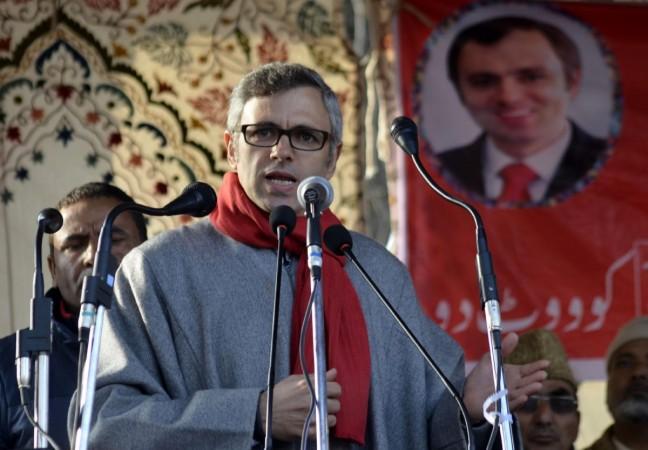 The controversial hanging of Parliament attack convict Afzal Guru had been carried out for "political reasons" by the then UPA government, former chief minister of Jammu and Kashmir Omar Abdullah told PTI on Sunday.
The National Conference leader received a call from the then Union home minister Sushilkumar Shinde informing him that the latter had signed the documents for Guru to be hanged early next morning and asking him to make law and order arrangements. Omar was out for a dinner with his sister at a Delhi restaurant when he received Shinde's call in february 2013, he told the news agency.
"I asked the home minister whether he was sure that nothing can be done. He said no as he had signed the paper and warrant has been issued and asked me to deal with the implications," Omar told PTI.
The NC leader, pointing out that the cases of assassins of former prime minister Rajiv Gandhi and former Punjab chief minister Beant Singh had been handled differently, Omar told the agency, "The fact is whether we like it or not, he was hanged for political reasons. It's a fact... I had said I will not pass judgement on it until I see how government handles other cases... I have seen other cases."
"Clearly what other conclusion can you arrive at other than this that they wanted to deny BJP another handle to beat them with in the general elections and, therefore, the easiest two people to be hanged were Ajmal Kasab because he was a foreign national and Afzal Guru. Whether I like it or not but they did it," PTI quoted Omar as saying.
Guru, who figured at number 28 on the list of condemned prisoners, was hanged on February 9, 2013, leading to a major controversy as his family allegedly got the information of his execution through TV channels.