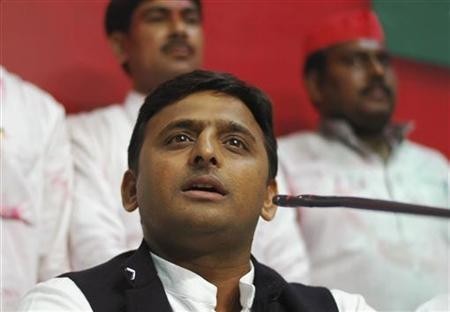 Opposition parties in Uttar Pradesh lambasted at the Firozabad police authorities on Tuesday for attacking women protestors with lathis, knocking down some of them when they were protesting against an accident on a highway.
Blaming the Akhilesh Yadav government Congress MP from Firozabad, Raj Babbar said, "It was an extremely shameless act. There is complete lawlessness in the state of UP."
Bharatiya Janata Party (BJP) spokesperson Siddharth Nath Singh described the cops who beat up the women protestor as 'hooligans'.
"'Gundaraj' has returned to UP, the way women were treated, even the police is practicing the ideology," Singh told ANI.
On Monday night, some women were protesting outside a police station regarding an accident on NH-2 that killed two people.
Besides resorting to lathi charges, police also slapped and kicked a few of the women as well. Authorities defended their action saying it was done to clear the late night traffic jam, reported Zee News.
National Commission for Women chairperson Mamta Sharma has reportedly inquired about the incident from the Police Commissioner.