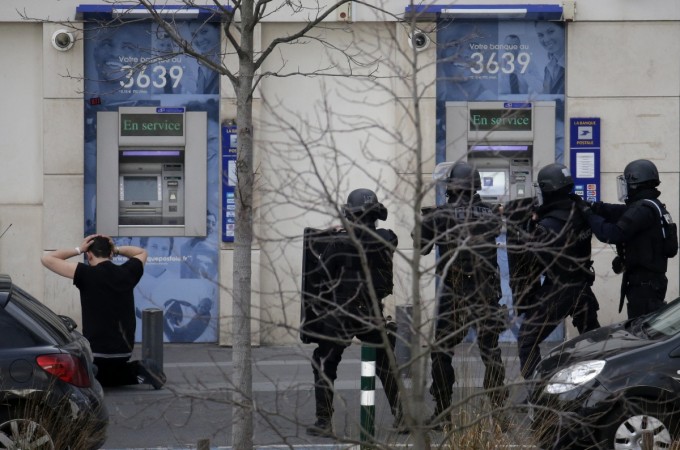 A man who held many hostages in a post office in Colombes, a suburb in northwest Paris, has given himself up to the police and has been arrested. Both hostages were released unharmed in a suspected case of armed robbery.
According to Reuters, the man, who is familiar to the authorities, was equipped with a military weapon and held an unconfirmed number of hostages at the post office. According to The Telegraph, the man, who has a history of committing criminal offences, called the police himself.
He phoned the emergency services and revealed that he was "heavily armed with grenades and a kalashnikov."
In the aftermath of Charlie Hebdo attacks and the al-Qaeda wing in Yemen promising more terrorist attacks on the West, there were worries on whether this was the act of an extremist wing.
However, it has been reported that the man is "mentally unstable and acted after failed relationship". Local Socialist MP Alexis Bachelay also confirmed that the hostage situation had no terrorist links and that the man was carrying out an "armed robbery."