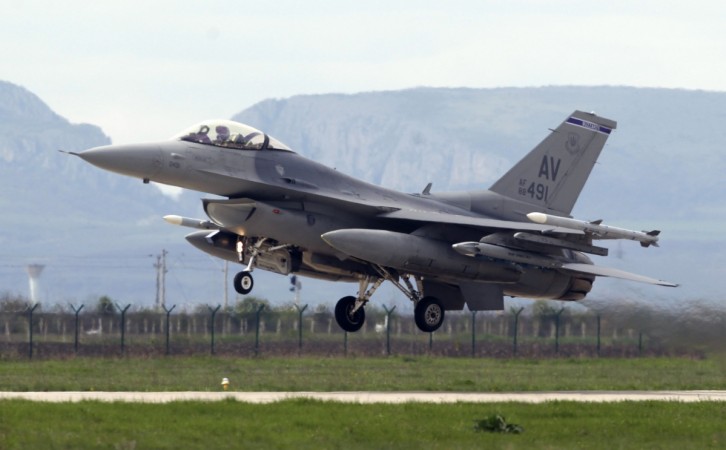 A private airplane crashed into the sea off the coast of Jamaica after the pilots remained unresponsive to the air traffic controllers.
Soon it hit headlines in every news channels and organizations prompting a rarely-seen collective monitoring of the plane's every movement live.
The Socata TBM-700 plane took off from Rochester, New York at 8:26 am (12:26 pm GMT) on its way to Naples, Florida, with husband and wife Larry and Jane Glazer – both licensed pilots – onboard.
The plane failed to respond to air traffic control at 10 am EST (2 pm GMT), and the US scrambled two F-15 fighter jets from McEntire Joint National Guard Base in Richland Country, South Carolina, to investigate the situation.
But as soon as the news broke about the unresponsive jet, a surge of people had already taken to social media claiming to be monitoring the trajectory of the plane until its last moment when it descended and crashed into the sea 22 km north-east of Port Antonio at around 2:15 pm EST (18:15 pm GMT), according to Jamaican officials.
The North American Aerospace Defence Command (Norad) was alerted to the incident as soon as the jet became unresponsive and issued a statement within minutes saying two US fighter jets were sent to investigate the unresponsive private plane – prompting news channels and websites to flash "Breaking News".
But along with the news organizations, there were a few people who were looking at the case themselves. Within minutes there was a thread of discussion in Reddit, which was started by an individual called "Somali_Pir8" with CNN's headline: "NORAD jet fighters train unresponsive plane heading towards Cuba" – inviting over 600 comments within a few minutes.
Tracking every manoeuvre of the flight live, one person commented: "A few minutes ago flightaware showed its altitude dropping then it just disappeared off the map. I think it crashed into the sea just now."
Another person responded: "Yep. Same on flightradar. RIP pilot dude."
And there was another individual pointing out that while "a guy" on the other side of the world was dying, there is nothing he could do despite being able to know about it at the exact moment.
"As tragic as this is, what a time to be alive, with regards to information," the individual with the profile 'Superbeastreality' said. "A guy on the other side of the world just crashed his plane and I already know about it? Just wow."