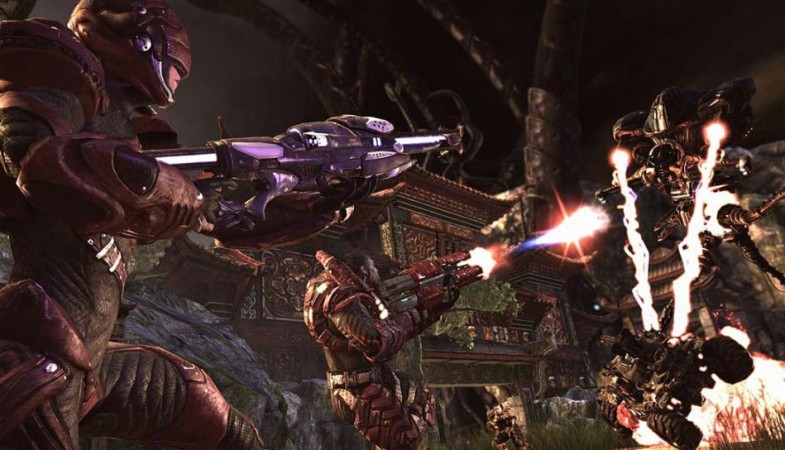 Unreal Tournament fans will be all ears on 8 May as its developer, Epic Games has revealed that it will be holding a Twitch stream on 8 May at 2 pm ET. The FPS title is likely to return.
Paul Meegan, vice president of product development at Epic Games tweeted saying fans interested in uncovering the future of Unreal Tournament can tune in to the UnrealEngine channel on Twitch on the above mentioned time and date. These sentiments were further echoed by Mark Rein, co-founder and Dana Cowley, marketing manager at Epic Games in their tweets.
Further, Cowley posted a video clip link from YouTube that carries the phrase "first blood." The hashtags like #FirstBlood and #UnrealDev were included in the tweets.
These statements are in contrast to what Tim Sweeney, founder of Epic Games said during the GDC in March. "We're not [planning on] shipping an Unreal Tournament game," said Sweeney, CVG reported. "We have a lot of nostalgia for the game, but we're actually not developing anything in the Unreal game universe at all at the moment," he further added. But this might have been an attempt to keep the project a secret and "keep people off the trail", suggests Forbes.
Fans of Unreal Tournament have been asking for a new entry for several years now. The new game would be a right platform to show the power of Unreal Engine 4. The game was originally released in 1999 as for PC, Linux and Mac. In 2007, Unreal Tournament 3 was released for PC, PlayStation 3 and Xbox 360 and in 2009, Unreal Tournament 3: Black Edition was released for PC.
Though at this stage it is difficult to predict on what platforms the new Unreal Tournament might be released for, it is likely that the game will be for PC and next-generation consoles like PlayStation 4 and Xbox One.
Image credit: unrealtournament.com
(Ed:AJ)