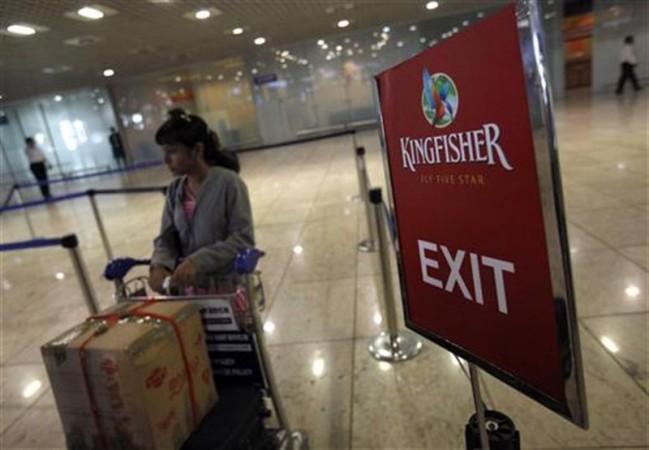 Pilots of Kingfisher Airlines began to strike work on Thursday demanding payment of their long-pending salaries.
The pilots' strike followed their May 8 deadline to the managing director of the cash-strapped private airline, Vijay Mallya, for payment of their long-pending salaries and other dues.
According to sources, Mallya on May 5 assured the employees that they their due salaries would be paid from Wednesday. However, the management apparently failed to keep their promise, forcing the pilots to resort to strike.
Sources said that a section of Kingfisher staff were planning to drag the debt-ridden airlines to the Labour Court over the salary issue. While issuing the May 8 deadline, Kingfisher employees also demanded to clear their other dues by June 8 in a phased manner.
With Kingfisher pilots restoring to the strike, the Indian aviation sector has been pushed into a holy mess since several Air India flights are being cancelled owing to the protest by the pilots over a conflict with the management.
The Air India crisis on Thursday entered Day 3, with over 20 flights operating from Delhi and Mumbai were cancelled leaving passengers in the lurch.
The Delhi-based pilots of Kingfisher Airlines, who started the strike on Thursday, were trying to persuade pilots based in the Mumbai to join them.
Sources said that the Kingfisher management pilots have been enlisted to carry on the domestic operation till the striking staff give up their agitation.
The seven-years-old airline has not posted profit since its take off in 2005 and has been experiencing a severe debt-crisis over the corresponding period last year, following which the airline has massively scaled down its operation. In March, it completely pulled down services to international routes. The Kingfisher has massively scaled down its flight operations after the airlines incurred a thumping Rs 6,000 crore of loss.