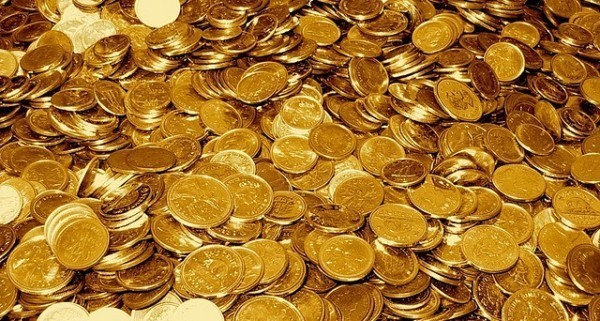 As Indian Archaeologists began to unearth 1,000 tonnes of prophesised gold under the forbidden fort of King Rao Ram Baksh Singh in Unnao district of Uttar Pradesh, a preliminary search through Ground Penetrating Radar Survey by the Geological Survey of India (GSI) was unsuccessful in confirming the presence of the yellow metal.
The GPRS, however, had advised the Ministry of Mines on 8 October that the specified site 'may be tested by excavation for further interest'.
"The GSI report mentions this prominent non-magnetic anomalous zone occurring at 5-20 m depth indicative of possible non conducting, metallic contents and/or some alloys, etc," Ministry of Culture said in a statement on Friday.
The GSI was asked to conduct a preliminary site enquiry by the Superintending Archaeologist in the Lucknow wing of Archaeological Survey of India (ASI), which was in turn asked to look into the matter by Congress leader Bhakt Charan Das, devotee of seer Shobhan Sarkar.
Sarkar had dreamt that 1,000 tonnes of gold (worth Rs 31,000 crore) was buried under the forbidden fort. He had written a letter describing how King Rao had come into his dreams and asked him to dig up the treasure to deal with the country's economic condition.
The ASI officials have been camping since past three days at the site and thousands along with national and international media turned up to witness if the seer's dream was true at Daundia Kheda village in Unnao.
As thousands turned up for a sight of the fort as news of seer gold dream spread, the district administration has now banned entry of people into the fort's court.
"The excavation work commenced on 18 October and is estimated to take a minimum two to three weeks to reach the reported level of deposits," the ministry added.
Meanwhile, the Supreme Court has agreed to hear a Public Interest litigation (PIL) filed by advocate ML Sharma asking the court to monitor if the valuable resources are found.
Latest Reactions
Shivraj Singh Chouhan, Madhya Pradesh Chief Minister: "Rather than digging for hidden gold based on a dream, we should dig for gold mines by supporting dreams of today's enterprising youth," he tweeted.
Naresh Agarwal,Samajwadi Party leader: "Nobody is even thinking about Narendra Modi's rally (in Kanpur),as the entire focus of attention is on Unnao," he told ANI.
Venkaiah Naidu, Bharatiya Janata Party Leader: "Those people want gold and we want to wake up the sleeping Central government, Kanpur rally will be successful," he reacted to Agarwal's comment.
Sudheendra Kulkarni, political analyst and author: "#ASI shd take better care of the treasure above the ground rather than look for the elusive one below the ground.Heritage is wealth & pride," he tweeted.