A lot of speculations are made regarding Shah Rukh Khan's kids – Aryan and Suhana's acting debut. However, SRK has revealed that while his daughter is keen to be an actress, Aryan has different plans for himself.
Shah Rukh, who has been busy with promotions of Zero, recently said that his son Aryan is more interested in becoming a film-maker than an actor.
A few days ago, Karan Johar had expressed his desire to launch Aryan and Shah Rukh appreciated KJo's gesture. However, the superstar is of the opinion that both Suhana and Aryan have a long way to go before entering the industry.
"It's very sweet of them (his industry friends), and they have the right. If Aryan decides to be an actor, it will only be an honour for him to work with directors of that caliber. But I think he wants to be a film-maker. Aryan is studying to be a film-maker and a writer, while Suhana wants to be an actor. But, even if he wants to be a film-maker, he needs to study for another five to six years and not just the literal form of studying, but probably be an assistant to Karan after he finishes his film-making course," SRK told Hindustan Times.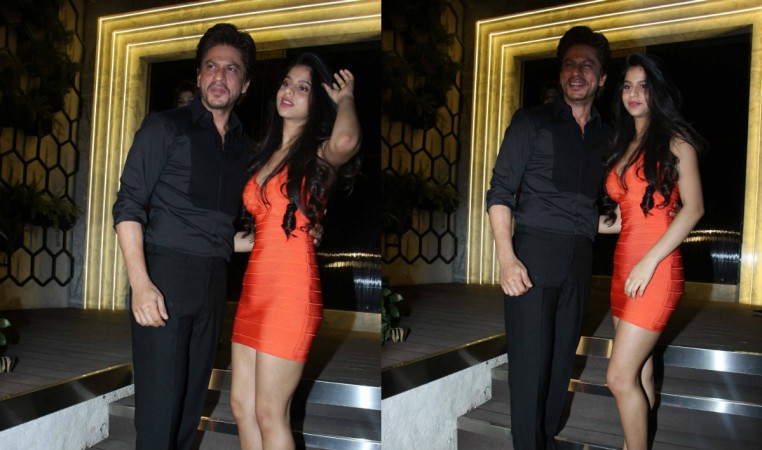 Shah Rukh added that his kids need to prepare themselves well for the craft and cannot just rely on his popularity.
"Aisa nahi hai ki tumhara baap actor hai toh set pe aake assistant director ban jao. Similarly, Suhana should learn acting for another three to four years if she wants to be an actor. I know many of my industry friends feel my kids should start acting tomorrow. But it' my belief that they shouldn't start acting yet," he added.
Suhana recently had grabbed attention for her stage performances and for shooting in a short film. Nonetheless, Aryan's fans might feel a little disappointed to know that he is likely to become a film-maker and not an actor.