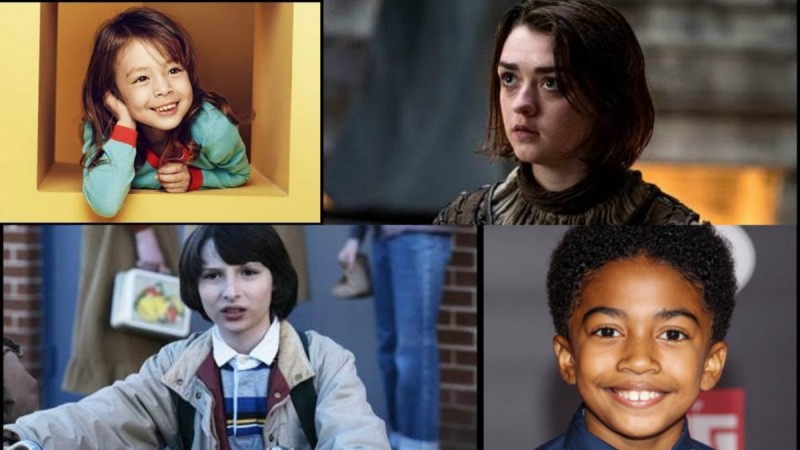 Universal Children's Day is observed every year on November 20 since 1959 and this year, it falls on a Sunday. It aims to promote international togetherness, improve children's welfare and create awareness about children across the globe about their rights.
From Michelle in Full House to Hannah Montana, there are many child artists who are loved by children across the globe. They have proved their mettle with their iconic roles in the world of television.
Here is a list of young celebrities who rose to fame through various television series, including ABC comedy drama Modern Family and HBO fictional series Game Of Thrones.
Aubrey Anderson-Emmons
For anyone who has watched Modern Family, one thing is for sure: Lily Tucker-Pritchett, the adopted daughter of Mitchell and Cameron, is a sassy child. Many would go as far as to call her the little hero. Always making a good case for the one-liners, Lily is a shining star of the show. The one with the weird questions, inquisitive glares, knowing glances - little Lily knows it all. Try and hide something from her and you will face her wrath. Indian fans of Aubrey can watch Modern Family Season 8 from Sunday, November 27, 2016 at 10:00 pm on Star World and Star World HD.
Maisie Williams
She may not be the adorable, innocent child that everyone would expect her to be on the show, but she sure is brilliant in her portrayal of the young and vengeful Arya Stark. The young Stark child has grown up and is now one of the strongest pillars of the show. She is currently on a quest to avenge her family's murder and find the remaining members of her family.
Finn Wolfhard
Mike is a bright young boy who loves his friends. Stranger Things is centred around three friends on a quest to find their lost companion with the help of an unknown girl. Mike is the leader of gang - intelligent, controlled and quiet. His camaraderie with Eleven is a delight to watch. Mike often listens to his heart and finally succeeds in helping his friends in finding their lost buddy. Watch Stranger Things Season 2 on Netflix.
Miles Brown
This Emmy nominated comedy show has four children who are part of the Johnson family, but it is Jack Johnson who is the cutest of the lot. He is young and a bundle of energy. He loves to dance and is really good at it. Though often fooled by his twin sister into believing ridiculous stories, Jack is a prankster. A typical six-year-old, he is always up to some mischief trying to put his siblings in trouble with his pranks.
Hala Finley
Matt LeBlans's new show, Man with a Plan, features Hala as Adam's adorable daughter Emme who goes back to Kindergarten. When Adam's wife starts working again, he takes on the role of a stay-at-home-dad and Emme is his partner-in-crime. The cute little child is always asking questions, getting into trouble but also making life worth living for her parents.
Cole Sprouse
In an iconic show like F.R.I.E.N.D.S, from Joey to Gunther, everyone is popular; but there's one character who charmed everyone with his short stint. It was Ben, the naughty, yet quiet child of Ross Gellar and his first wife Sarah Gellar. His mother married another woman, his father had two other wives, he is also part Jewish, enough to make Ben a confused child! Nonetheless, everybody loved the adorable boy; they still do!