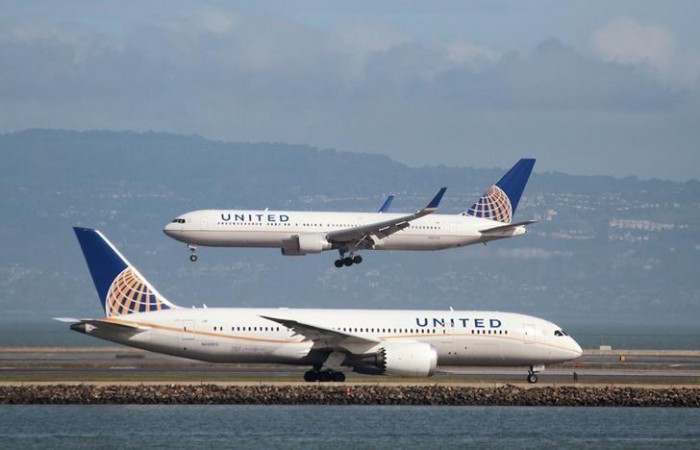 United Airlines faced social media backlash after it barred two girls from boarding a flight in Denver on Sunday because they were wearing leggings.
A witness on the flight said that another girl, who was also wearing leggings, was allowed to board the aircraft from the Denver International Airport to Minneapolis after she changed her attire, AFP reported.
LeggingsGate: Chrissy Teigen says she'll next travel United Airlines sans top
The entire incident at the airport was reported by Shannon Watts, the founder of gun reform group, Moms Demand Action, on Twitter. Watts was one of the passengers waiting at the airport to board a flight to Mexico.
"She's forcing them to change or put dresses on over leggings or they can't board," she said. "Since when does @united police women's clothing?"
United Airlines, however, defended the flight attendant's decision in a series of tweets, stating that the girls who were prevented from boarding were "pass riders" -- those who fly free or at heavily reduced rates because they are airline employees or their relatives.
"Our regular passengers are not going to be denied boarding because they are wearing leggings or yoga pants," a spokesperson of the airlines told The Washington Post. "But when flying as a pass traveller, we require pass travellers to follow rules, and that is one of those rules."
The explanatory tweets from the airline did not do any good as many people on Twitter denounced the airline's decision, calling it sexist and intrusive.
"@united Leggings are business attire for 10 year olds. Their business is being children," actress Patricia Arquette tweeted.
Model Chrissy Teigen said: "I have flown united before with literally no pants on. Just a top as a dress." "Next time I will wear only jeans and a scarf," she added.