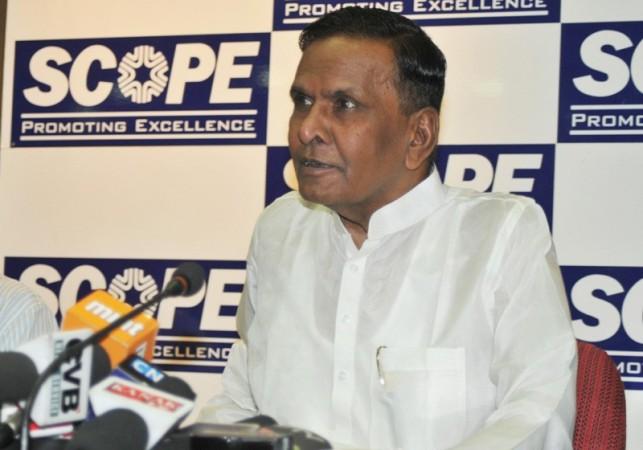 Union Minister Beni Prasad Verma is yet again caught with another inflammatory statement, saying on Sunday that rising inflation will benefit farmers and the government is happy about this.
The Minister for Steel, who previously drew flak for criticizing the ruling Samajwadi Party during the Uttar Pradesh election campaign in February, made his remark while speaking to reporters on the sidelines of a function in Barabanki near Lucknow.
"Dal, atta, vegetables have all become expensive. The more the prices rise the better it is. I am very happy with inflation," he said according to the Press Trust of India. The union minister's statement came few days after Prime Minister Manmohan Singh expressed the UPA government's concern over rising prices.
Meanwhile, the Opposition, which was quick to catch the bread that fell out of the mouth from the Union Minister, was given an opportunity to condemn the UPA government. "The Congress leaders are not affected by inflation at all. They are turning a blind eye to what inflation is doing to people. Hence they are saying senseless things like farmers are benefitting from inflation. This shows the Congress' mentality," BJP leader Shahnawaz Hussain said.
In a defence to Verma's rationale on inflation, Law Minister Salman Khurshid said, "If the farmer gets a good price for his yield, then it is inevitable that market prices will also go up." He also added that such inflation issues in the country will be checked by the PM's economic panel and the Planning Commission, the news agency said.
The Union Minister's remarks on inflation comes at a time when the country is trying to tackle high rates of inflation. In July, wholesale price index eased down to 6.87 percent from 7.25 percent in the month of June. Despite the slowdown in inflation rate, India registered the fastest pace of inflation among BRIC members.
Also, given the bad monsoons this year, Manmohan Singh said that the diminished rains affecting agriculture production would play spoil-sport in controlling inflation rate.