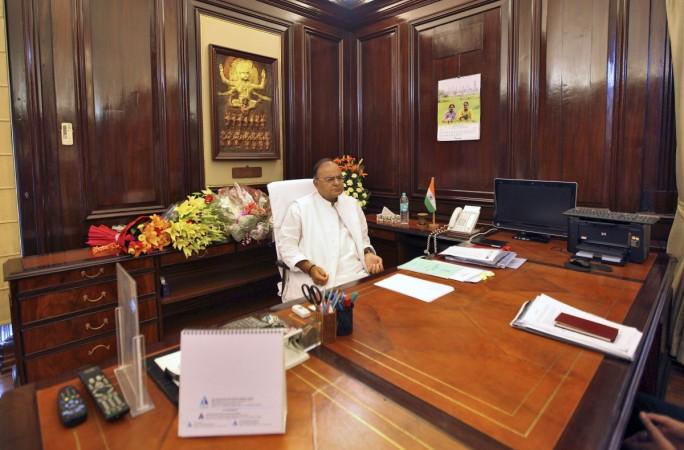 The Budget session is likely to begin from 7 July, while Finance Minister Arun Jaitley is expected to present the Union Budget on 11 July, according to news reports.
Jaitley has, through his recent statements and posts, given indications of what the budget will entail and how it will shape up.
Here is a round-up of some of the key points put forth by the Finance Minister with reference to the Union Budget for 2014-15.
Concerns –
Inflation :
The year on year WPI (wholesale price index) inflation for the month of March has moved up to 6.01 percent as compared to 4.58 percent in the corresponding period last year, Jaitley posted on his Facebook account on Monday.
"The UPA government left behind a growth rate of sub 5% for two consecutive years. The fiscal deficit is abnormally high at 4.5%. Inflation in April was at a high of 8.9%," he had said during his address in the debate on the motion of thanks for the President.
Tax buoyancy has suffered. Tax GDP ratio is at 10.1 percent, as against budgeted 10.8 percent.
Slow growth:
"We have seen a decade of jobless growth. The credibility of the Indian economy has been hurt. Investors had stopped looking at us. Investments cycles both domestic and international have been broken," the Finance Minister had explained.
Mining and quarrying sectors have gained a negative growth trend.
"The manufacturing sector has had an abysmal performance last year. The investment cycle has been disturbed," he posted
Expectations -
Reforming Agriculture - "The need for a Single Agriculture Market and real time information dissemination on prices to farmers and consumers are areas which need to be addressed. States must address the areas of agriculture extension, public investment in agriculture including irrigation and agriculture marketing which fall under your purview," Jaitley said during his pre-budget meeting with finance ministers of states and union territories.
Bolstering Growth: "We have to restore investment cycle. We have to give particular emphasis to low cost manufacture," he had said.
"We have to think big and build an infrastructure which can cater to a growing population in coming years. Growth of infrastructure will also pull out sectors such as cement, steel and power etc from the current downturn and will lead to massive job creation."
Paving development: "We have to concentrate on highways, ports and airports and Social Sector infrastructure. We have to deal with the coal block mess and increase power generation in the country. We have to concentrate on skill development, affordable housing, urbanization and quality higher education," Jaitley had said in his Parliamentary address last week.
Indications –
Agriculture reforms – "States are being advised to delist fruits and vegetables from the Agricultural produce Market Committee list, which means farmers will have an option of either going through APMC and the middlemen there or the option of going to the open market itself" Jaitley was quoted as saying by the Press Trust of India.
Jaitley also said that a minimum export price (MEP) will be imposed on potatoes by the Commerce Department, while it has already been imposed on onion, and announced that additional quantity of rice will be released into the market.
Goods and Services tax - Implementation of GST has the potential to significantly improve the growth story, Jaitley said.
Clampdown on hoarding – "We need to look at the Essential Commodities act and put in place strict measures and special courts to stop hoarding and black marketing." Restructuring FCI for greater efficiency in delivering food grains is also on the agenda, he had said.
National Development - Government is committed to evolving a model of National Development which is driven by the States and we intend to extend necessary flexibility to States in achieving this, Jaitley said.
Tax relief: "Nobody wants new taxes. The general mood among the people is that the taxes should be relaxed. The living standards of the citizens in India and the countries where inheritance tax is imposed are not comparable," DNA quoted Jaitley.