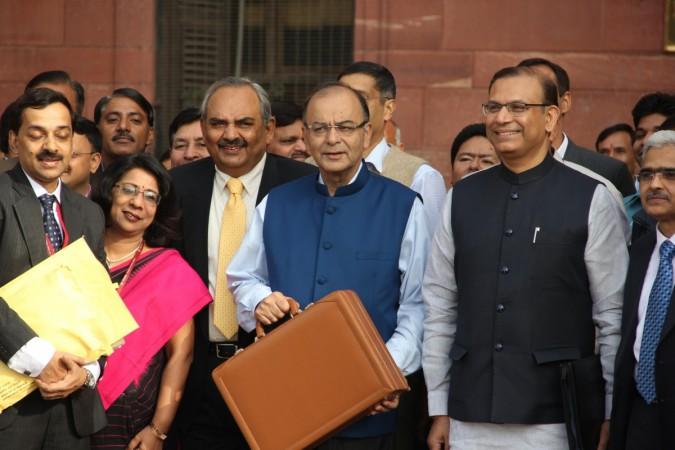 The Union Budget 2015 was presented by Finance Minister Arun Jaitley on Saturday, and he stressed on the importance of growth in the economy and the need to boost investment. He also explained that the government's priority is to make sure that ordinary people benefit from the proposals.
While the members of the parliament lauded some of the proposals, others were met with criticism.
Here are a few reactions to the Union Budget 2015:
"The announcement that the much awaited GST will be introduced on 1st April 2016, will definitely rejuvenate the industry," Sachin Menon, COO - Tax & Head of Indirect Tax, KPMG India told Financial Express.
"The GST will make manufacturing more competitive and thereby support the 'Make in India' Campaign. How fast the Finance Minister will move the wheels of change to usher in GST will be keenly watched in the coming days."
Meanwhile, Ananth Narayan, Regional Head of Global Markets- South Asia, Standard Chartered, Mumbai, explained to The Economic Times that markets expected the government to meet the 3% fiscal deficit targets by 2016/17 instead of extending it by a year.
"Markets were expecting a fiscal deficit target of 3.6 percent to be met in 2015/16, so the 3.9 percent number will be negative for the markets as an initial reaction on Monday," he noted.
The "Big Bang" in this budget is that it brings an ideological shift. Ease of doing business trumps lip service to poor by wasteful populism

— Harish Salve (@hsalve) February 28, 2015
#DeloitteIndia experts: This is a forward looking budget. #IndiaUnionBudget2015 pic.twitter.com/QjOtwAx8vJ

— Deloitte India (@Deloitteindia) February 28, 2015
#DeloitteIndia experts: On the indirect taxes front, the budget proposals are a mixed bag. #IndiaUnionBudget2015 pic.twitter.com/oKoSDHA7SF — Deloitte India (@Deloitteindia) February 28, 2015
#DeloitteIndia experts: FM has made a good attempt for an inclusive growth through #IndiaUnionBudget2015 proposal. pic.twitter.com/auhnw6ZftL

— Deloitte India (@Deloitteindia) February 28, 2015
My own take #Budget this year was actually a budget as opposed to a wishlist for reforms. That's what Economic Survey is about.

— Rupa Subramanya (@rupasubramanya) February 28, 2015