Finance Minister Arun Jaitley went for high growth as he chose to boost investment and to ensure that all Indians benefit from economic expansion.
"India is about to take off," Jaitley said in his speech delivered on the floor of the Parliament. "The world is predicting that this is India's chance to fly."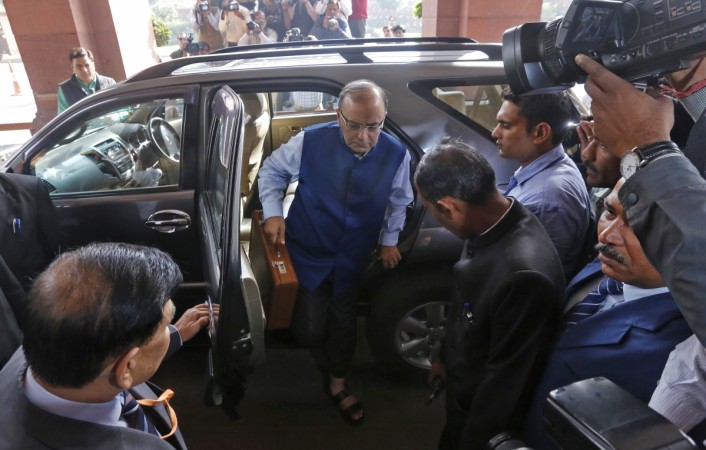 Delivering his maiden full-year budget, Jaitley noted that economic expansion for the upcoming fiscal is expected to clock 8-8.5%, making the world's tenth largest economy, also the fastest growing one.
For the current fiscal, economic activity is expected to register 7.4% growth.
Inflation, Jaitley forecasted, will touch 5% by the end of fiscal 2015-16, slipping under the Reserve Bank of India (RBI) target of 6%, allowing for lower interest rates.
Jaitley stood resolute on his decision to limit the current year's fiscal deficit target to 4.1% of the GDP, a legacy inherited from the outgoing UPA 2 government.
However, heeding to a call extended by leading economists and ministry personnel, Jaitley decided to move back by a year the target to cut fiscal deficit to 3% of the GDP, reported Reuters.
For 2015-16, the deficit is now relaxed to 3.9% against the earlier target of 3.6%. The move allows the Minister to mobilise the necessary resources required to spurn public spending and capital expenditure aimed at asset creation.
Jaitley also decided to allocate additional ₹5,000 crore in funds to the MGNREGA – the rural job creation programme -- which is expected to benefit the Himalayan state of Sikkim and other north-eastern states. The total funding for the legacy UPA programme amounts to ₹34,699 crore.