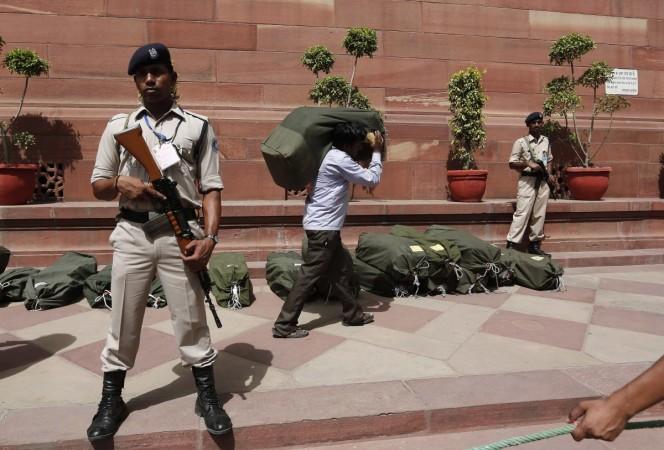 The Union Budget announced on Thursday, 10 July 2014, might have drawn criticism from a few people who opined that allotting ₹200 crore to build a statue was pointless. However, it did bring in some cheers when it came to allotment of funds to the education, defence and infrastructure sectors.
Here are a few important allotments announced by Finance Minister Arun Jaitley:
₹ 500 crore alloted to education sector: The Finance Minister announced that ₹500 crore will be allotted to open five new IITs and IIMs in India soon. He also said that ₹100 crore has been set aside for virtual classrooms as Communication Linked Interface for Cultivating Knowledge (CLICK) and online courses.
Additionally, a provision of ₹28, 635 crore has been made for Sarva Shiksha Abhiyan and ₹ 4,966 crore allocated for Rashtriya Madhyamik Shiksha Abhiyan. The government has also promised facility of sanitation and proper drinking water in all the girl's school.
Defence allocation raised to ₹ 2,29,000 crore: The Finance Minister announced that allocation for defence has been raised to ₹ 2,29,000 crore and proposed to implement the policy of "one rank one pension."
He further allocated an amount of ₹ 5,000 crore to increase the capital outlay for Defence modernization.
Alloted ₹ 7,060 crore for smart cities: Jaitley said that Prime Minister Narendra Modi has a vision of developing 100 Smart Cities and therefore ₹ 7,060 crore has been set aside for the purpose. These new cities will be developed to accommodate the fast growing population.
₹ 50,000 crore to develop urban areas: The budget allocated ₹ 50,000 crore for infrastructure in urban areas, including public transport, sanitation and drinking water.
Jaitley emphasized the development of metro rail systems and allocated ₹100 crore for Metro Projects in Lucknow and Hyderabad.
₹ 700 crore proposed for power and water reforms to make Delhi a world class city: The budget proposes ₹ 200 crore for power reforms and ₹ 500 crore for water reforms to make Delhi a World Class City.
An amount of ₹ 150 crore has also been allocated to the Andaman and Nicobar Islands and ₹ 188 crore allotted to Puducherry as a disaster preparedness amount.
₹ 100 crore allotted for 29 schemes: Jaitley proposed 29 schemes, in which the government will invest ₹ 100 crore for its implementation. Few of the schemes are:
- Beti Bachao Beti Padhao Yojana
- Virtual Classrooms
- National Adaptation Fund
- Development of Madrassas
- Employment Centres