Budget 2013 Live Blog:
01:25 pm: Prime Minister Manmohan Singh praises Chidambaram's Union Budget 2013. "The Finance Minister has done a commendable job in containing the deficit while simultaneously addressing growth imperatives," he said in a statement.
"We need to create 10 million jobs a year for the duration of the 12th Plan which can be achieved only if we reach 8% GDP growth level. There is plenty for every ministry. It is now up to my colleagues in the Cabinet to turn challenges into opportunities."
01:00 pm: Sensex falls around 50 points after Chidambaram tabled his Budget for the financial year 2013-14.
Glimpse of Chidambaram's Union Budget 2013-14
Feedback from analysts on Finance Minister P. Chidambaram's Union Budget is encouraging though some will be left disappointed especially automobile industry. Some say that it's a balanced and good budget while a few are of the opinion that it is a complete on.
Many were of the opinion before the the finance minister presented the budget that it would a political one keeping in mind the election next year but he proved everyone wrong. He deserved praises for concentrating on infrastructure, as it can stimulate investment in the country. This move could spark the engines of economic growth.
Chidambaram's announcement to set up a public sector bank exclusively for women has got him praises. He also spoke on providing security to women in the country.
Finance Minister P. Chidambaram concluded his speech by quoting a saying by Swami Vivekananda.
12:47 pm: Duty-free limit for gold increased to ₹50,000 for men and ₹1 lakh for women.
12:45 pm: 6 percent tax hike on mobile phones that costs more than ₹2000.
12:42 pm:18 percent hike in excise duty on cigarettes.
12:32 pm: No change in education cess, and customs and excise duty rates.
12: 28 pm: Donations to National Children's Fund will get 100% tax exemption.
12: 26 pm: Hike on excise duty of SUV from 27 percent to 30 percent
12:25 pm: 2 percent duty on steam and bituminous coal
12: 23 pm: Hike in import duty on set top boxes
12:21 pm: People with an annual income of ₹1 crore to pay surcharge of 10% additional surcharges for one year.
12:18 pm: No tax exemption slab but tax payers in the range of ₹2 to 5 lakh will get tax credit of ₹2000.
12:17 pm: Finance Minister presents tax proposals.
12: 28 pm: Donations to National Children's Fund will get 100% tax exemption.
12: 26 pm: Customs duty on SUVs raised from 75 percent to 100 percent
12:25 pm: 2 percent duty on steam and bituminous coal
12: 23 pm: Hike in import duty on set top boxes
12:05 pm: 2.03 trillion rupees allocated to defence sector in 2013-14.
12:05 pm: SEBI Act to be amended; waste- to-energy projects will be financed by Public-Private Partnership (PPP) mode; Public sector bank branches to have ATM.
12:04 pm: ₹14,000 crore allocated for public sector banks.
12:02 pm: ₹1,840 crore for construction of power transmission system from Srinagar to Leh; ₹226 crore to be allocated this financial year.
12:00 pm: First housing loan up to ₹25 lakh an additional deduction of interest of up to ₹1 lakh in 2014-15.
11:58 am: ₹1,000 crore allocated for eastern states - green revolution.
11:57 am: ₹5,387 crore integrated watershed programme for farmers.
11:55 am: Indian Institute of Biotechnology to be set up at Ranchi.
11:53 am: FM proposes exclusive bank, a public sector bank for women. ₹1,000 crore to be allocated as initial capital.
11:52 am: ₹200 crore to stop harassment on women.
11:50 am: ₹7 lakh crore target fixed for agriculture credit for 2013-14
11:49 am: ₹1,000 crore for improving agricultural production in Eastern Indian states.
11:47 am: ₹500 crore allocated for programme on crop diversification.
11:45 am: ₹27,049 crore for agriculture ministry in 2013-14
11:44 am: ₹15,260 crore for drinking water and sanitation ministry
11:42 am: ₹17,700 crore for Integrated Child Development Scheme.
11:40 am: 270.49 billion rupees allocated for agriculture in 2013/14.
11:38 am: ₹10,000 crore for Food Security Bill.
11:35 am: ₹13,250 crore allocated for mid-day meal scheme
11: 35 am: ₹65,867 crore allocated to ministry of HRD
11: 30 am: ₹37,330 crore for ministry of health and family welfare. ₹4,727 crore for medical education and research and ₹1,069 crore allocated to Department of Ayush.
11: 29 am: ₹80,000 crore allocated for for rural development ministry. ₹41,561 crore for SC sub-plan and ₹24,598 crore for tribal sub plan
11:27 am: Scholarships for SC/ST students, girls
11:26 am: Plan expenditure for 12th Five-Year-Plan revised to ₹14,30,825 crore
11:25 am: Budget expenditure is ₹16,65,297 crore and plan expenditure ₹5,55, 322 crore, says FM.
11:22 am: ₹65,000 crore allocation for education sector.
11:15 am: Union Budget 2013 aims at youth. Women face discrimination everywhere including work place.
11:12 am: It has become a challenge for India to return to its potential growth rate of 8 percent, saya FM.
11:10 am: Finance Minister said supply of food items should be boosted to beat inflation.
11:05 am: Women, schedule tribes (ST), schedule castes (SC) have been lagging behind in economic growth in many states.
11:09 am: Chidambaram emphasised on the need for foreign investment for economic growth. He said foreign investment is imperative.
11:08 am: UPA government believes in inclusive and sustainable development
11:05 am: India has been affected by global slowdown. China and Indonesia are growing faster than India but next year India will overtake Indonesia, says Chidambaram
11:00 am: Chidambaram tables Union Budget 2013 in Parliament.
10:50 am: Finance Minister Chidambaram reaches Parliament to present Union Budget 2013.
10:00 am: Finance Minister P. Chidambaram is scheduled to table Union Budget 2013-14 at 11 am on Thursday.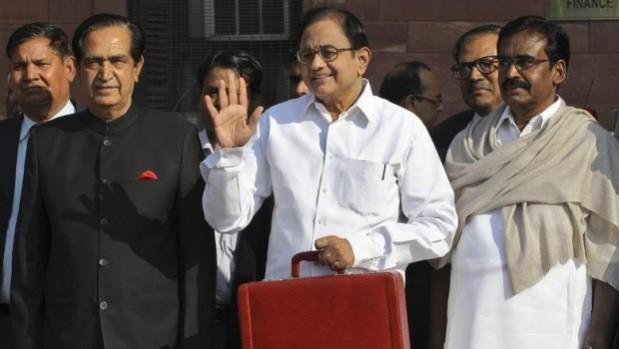 Government Should Take Concrete Steps to Help Struggling IT-BPO Sector
Multinational professional services firm PricewaterhouseCoopers said in a release that the government of India should take positive steps to help the growth of IT-BPO sector which is going through a bad phase due to increasing costs had ensuing global uncertainty. IT-BPO sector contribute 7.5% of India's GDP.
Raise In Base Tax Exemption Limit Expected
With the government having taken a few bold steps of late to cut down fiscal deficit, including cut in subsidy for LPG gas cylinders and diesel, common man will now expect base tax exemption slab to be raised from the present ₹2 lakh. Raise in the base tax exemption limit will help common man deal with extra spending due to oil price hike.
Will Chidambaram Use Union Budget to Attract Investors?
People will expect the Finance Minister to present a budget that will help to revive the slowing economy. The government might target a 4.8 percent fiscal deficit for the next financial year. Now, the onus lies on the government to improve the economy and thus boost employment and revenue from tax. Chidambaram is expected to use the Union Budget as a platform to attract investors and please rating agencies.
What Insurance Companies Expect!
Insurance companies will expect the tax exemption ceiling from investments like provident fund, insurance premiums etc to be raised from the current ₹100,000 limit.
What Real Estate Sector Wants!
Real estate sector will expect the FM to increase tax exemption limit of interest paid on home loans from the current ₹150,000 to ₹300,000.
Common Man's Expectations
Tax exemption limit on conveyance, reimbursement of medicals expenses, education allowance, home loans and other expenditures of the employers are expected to be raised to help reduce the impact of fuel price hike.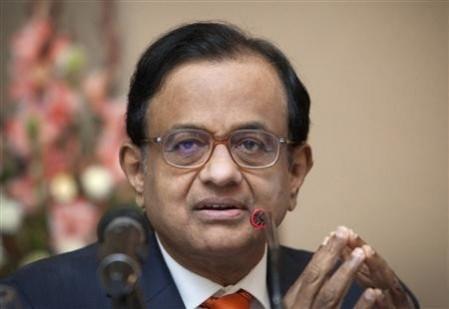 All Eyes On Chidambaram's Union Budget 2013
The market's skepticism on the upcoming Union Budget 2013 must have increased, as the Railway Budget which was presented by Railway Minister Pawan Kumar Bansal on Tuesday, was another budget that went with the popular sentiment and lacked many groundbreaking steps that could revive the struggling Indian Railways.
Now, all eyes will be on Finance Minister P. Chidambaram's Union Budget 2013 to be presented on Thursday at 11:00 am.
Chidambaram's Union Budget comes amid India's economic growth rate falling to 5 percent, which is the lowest in a decade, ratings downgrade and the general elections coming up next year. However, he is expected to present a balanced budget.