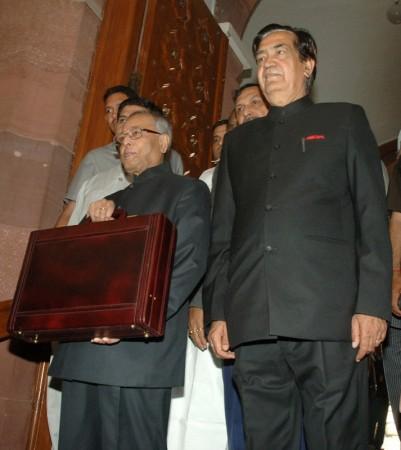 Presenting the Union Budget for 2012-2013 in the Lok Sabha Friday, Finance Minister Pranab Mukherjee announced that service tax rate would be marginally raised from 10 percent to 12 percent.
Mukherjee said that the service tax would be raised with consequential changes in rates from services that have individual tax rates in order to maintain a healthy fiscal situation. This is expected to yield additional revenue of Rs 18,600 crore.
Meanwhile, the health sector has got major boost in the 2012- 2013 budget since six life-saving drugs have been exempted from excise duty.
Pranab has proposed to extend concessional basic customs duty of 5 percent with full exemption from excise duty to six specified life-saving drugs in this year's budget.
He also proposed to reduce basic customs duty on soya protein concentrate and isolated soya protein to 10 percent from the present 30 percent or 15 percent respectively.
Basic customs duty and excise duty reduced on iodine from 6 percent to 2.5 percent. In the case of probiotics, the basic customs duty is reduced to 5 percent from 10 percent.