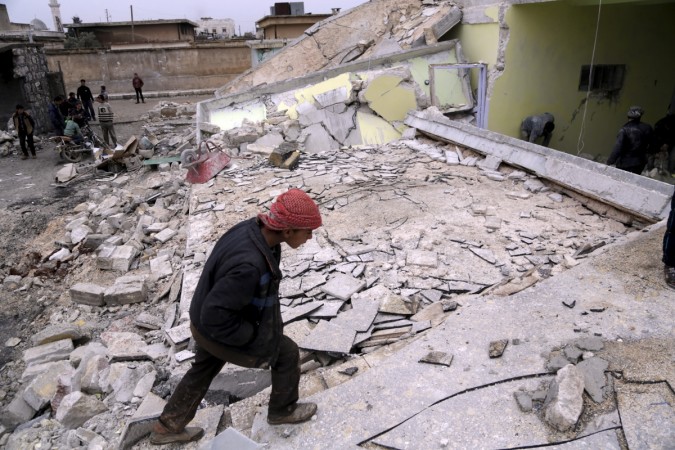 The United Nations Children's Fund (Unicef) has sounded an alarm over millions of children facing humanitarian emergencies across the world, including in conflict zones or drought-affected regions.
According to Unicef, 43 million children are in humanitarian emergencies worldwide, with one in nine of the world's children now living in conflict zones.
The UN agency has sought US$2.8 billion in funds to help these children, with 25% of the funds to be aimed at children's education, Unicef said in a press statement on Tuesday.
The agency seeks to channel $1.16 billion towards life-saving aid for the Syrian refugee crisis in Egypt, Iraq, Jordan, Lebanon and Turkey by addressing key needs of safe water, immunisations, education and child protection. It has also sought funds for children in emergencies in Yemen, Nigeria, and Afghanistan among 63 nations.
"This year is predicted to be the worst year for children with the number of children needing humanitarian assistance growing because of disasters and conflict," Unicef said in a blog.
2015 saw the worst refugee crisis since World War II, with more than one million refugees entering Europe last year, mainly from Syria and also from Iraq and Afghanistan.
Climate change has also pushed millions of children towards emergencies, especially with the strongest El Niño ever recorded bringing floods and droughts last year.
Among the several emergencies, Unicef also pointed out severe malnutrition among thousands of children in North Korea after the nation faced a punishing drought last year.
According to a Unicef report, 25,000 children in North Korea now need immediate treatment for severe and acute malnutrition, and the UN agency has sought $18 million in funds as part of its humanitarian action for children 2016.
Education will be the major focus of its humanitarian work for children, the UN body said, stating that "for the first time ever, the largest portion of the appeal – 25 per cent – is going towards educating children in emergencies".
Citing the crisis in Afghanistan as one of the underfunded emergencies, Unicef seeks to give 40,000 children in the country access to education.
The Taliban shut down schools for thousands of Afghan children over the last year, also recruiting boys to join as child soldiers.