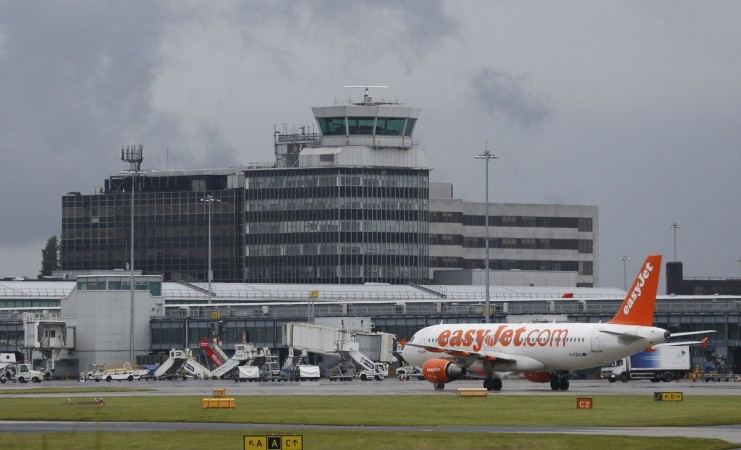 London City Airport was shut down on Monday morning after an unexploded World War II bomb was found at King George V Dock in River Thames close to the runway. The bomb was discovered during a routine work at the airport in East London, reports said.
The Royal Navy and specialist officers discovered the bomb at 05:06 GMT and confirmed that the device was explosive in nature, following which the airport was temporarily shut down.
The Metropolitan Police said in an official statement: "The ordnance was discovered as part of pre-planned work at London City Airport and reported to the police at 05:06hrs on Sunday, 11 February."
As soon as the bomb was found at the George V Dock, the police set up a 214-meter exclusion zone as a precautionary measure.
"At 22:00 an operational decision was made with the Royal Navy to implement a 214-metre exclusion zone to ensure that the ordnance can be safely dealt with whilst limiting any risk to the public," BBC quoted an official as saying.
STATEMENT from Robert Sinclair, CEO of London City Airport: "The airport remains closed this morning following the discovery of a World War Two ordnance in King George V Dock on Sunday. (1/3)

— London City Airport (@LondonCityAir) February 12, 2018
All flights in and out of London City on Monday are cancelled and an exclusion zone is in place in the immediate area. I urge any passengers due to fly today not to come to the airport and to contact their airline for further information. (2/3)

— London City Airport (@LondonCityAir) February 12, 2018
I recognise this is causing inconvenience for our passengers, and in particular some of our local residents. The airport is cooperating fully with the Met Police and Royal Navy and working hard to safely remove the device and resolve the situation as quickly as possible." (3/3)

— London City Airport (@LondonCityAir) February 12, 2018
British Airways, Flybe, Lufthansa, and KLM are some of the airline companies that fly from the airport to various European destinations. Most flights have been canceled and the passengers have been asked not to travel to the airport.
Flight operators like British Airways have canceled most of their flights inbound and outbound from London City Airport on Monday while airline companies like Flybe and Cityjet have canceled most of their morning flights.
More than 4.5 million passengers have flown in and out from the London City Airport in 2017, BBC reported.
In a similar incident, about 10,000 people were asked to evacuate from their homes in Berlin, on October 2017 after building workers unearthed an unexploded World War II bomb on a former railway siding. The device that reportedly weighed 250 kilos prompted the police to seal off most areas in West Berlin, Germany.