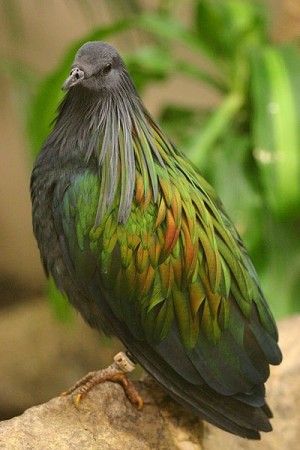 The Indian archipelago of Nicobar Islands, which is home to around 1, 800 animal species and some of the world's most endangered tribes, is now declared as a world biosphere reserve.
The International Coordinating Council of UNESCO's Man and the Biosphere Programme, during a meet in Paris on 27-30 May, added the Nicobar Islands to the list of eleven other sites which are designated as world biosphere reserves. With this the total number of biosphere reserves will come to 621 across 117 countries.
The Nicobar biosphere reserve sprawling over 103,870 hectares is distinguished by its tropical wet evergreen forest which nurtures over 1,800 species including 200 species of meiofauna.
The Archipelago is also home to the indigenous Shompen people, semi-nomadic hunters dwelling inland, and the Nicobarese who lives on coastal area and are dependent on fishing and agriculture. The inhabitants, estimated to be 6, 381 according to UNESCO, utilize a wide variety of biological resources including medicinal plants and other non-timber forest products (NTFPs).
The MAB programme turn these sites into in situ laboratories for conducting various experiments and approaches to the management of terrestrial, marine, coastal and fresh water resources as well as thrown light on sustainable development.
Other sites chosen as biosphere reserves in the MAB programme include Alakol (Kazakstan); Gochang (Republic of Korea), Macizo de Cajas (Ecuador), Marais Audomarois (France), Marinas Corunesas e Terras do Mandeo (Spain), Mont-Viso (France), Monteviso Area della Biosfera del Monviso (Italy), Real Sitio de San IIdefonso-El Espinar (Spain), Snake Island, Laotie Mountain (China); Terres de I'Ebre, Catalonia (Spain), Ziarat Juniper Forest (Pakistan) and Ordesa-Vinamala (Spain).