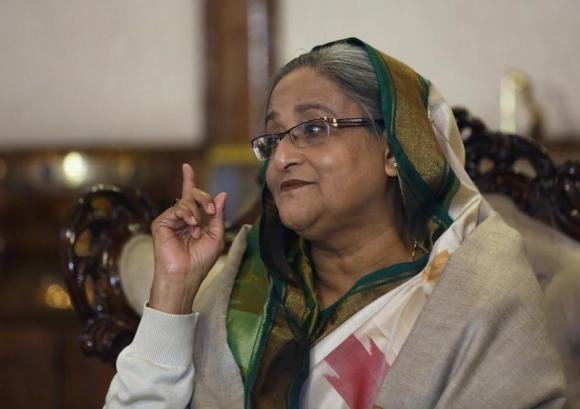 Bangladesh's new government under Sheikh Hasina was sworn in as third time Prime Minister on Sunday following violence-plagued election, which was boycotted by the Opposition Bangladesh Nationalist Party (BNP).
Hasina, 64, took oath with President Abdul Hamid, who swore in 29 Cabinet ministers and 19 deputies, reported the Daily Star.
Hasina's Awami League Party won more than two-thirds of seats in the election, which was shunned by the opposition as a farce and by international observers as flawed, as fewer than half the seats were contested.
In her first speech after being sworn in, Hasina struck out a firm leg saying she would not 'bow to international pressure' on the 10th parliamentary elections, which were the deadliest since 1971 with street fighting and mass killings. Nearly 150 people were killed during the past few months.
She also vowed tougher action against violence, which has been threatening the country's $22 billion garment export industry.
According to Reuters, months of election-related violence disrupted transport for the industry that in turn prompted global retailers to curb orders.
Hasina also ensured security of the minorities, to halt political vengeance, maintain the flow of development, and maintain trade, commerce and export as priorities for her government.
The BNP chief Begum Khaleda Zia, former premier and Hasina's bitter rival, had declared before the oath taking ceremony that the new government was not legitimate.
The Barack Obama government in the US has asked both the new government and the BNP to engage in dialogue in order to hold another 'free, fair, peaceful, and credible' election as soon as possible.