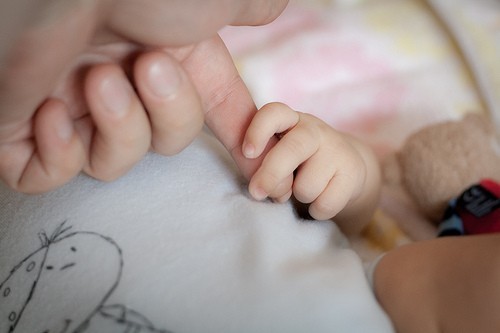 Being born small or underweight can lead to fertility problems in women, a new study says.
Infertility is a term used to explain the inability of a woman to conceive after two years of constant efforts. Researchers found that women, who were small or underweight at birth are twice as likely to struggle with infertility issues later in life, compared to women who were born with a normal weight and size. A birth weight less than 2,500 grams (five pounds and eight ounces) is considered to be low.
The study included 1,206 Swedish women, visiting a fertility clinic in Sweden. Details about the women's birth weight and size were drawn from Sweden's national medical birth register and causes of infertility from the participants' medical records.
In majority of the cases, infertility was caused by problems in women (38.5 percent) than men (27 percent). In about seven percent of the cases, both the couples played equal parts and nearly 28 percent of the fertility problems was unexplained.
Of the total infertile women, six percent were small at birth and four percent were premature. An investigation showed that women with infertility problems were 2.5 times more likely to be underweight at birth or three times more likely to be small at birth compared to women whose infertility were caused by their male partner or was due to some other unexplained factors.
Results remained unchanged though some other factors that influence infertility, including weight of the women in adulthood or their previous motherhood were taken into consideration.
Growth restriction while in the mother's womb affects the way reproductive organs are being developed, researchers said while explaining the occurrence. They also cited some previous data on fetal growth restriction and reduced ovulation.
"Women born with low birth weight (LBW) or small for gestational age (SGA) seem to suffer an increased risk of infertility due to a female factor," the authors wrote while concluding their study. "Thus, infants born with birth characteristics that deviate from the norm may be at greater risk of difficulties in childbearing later on in life."
Findings of the study reported in the journal BMJ Open come at a time when a significant number of Indian couples are struggling to conceive naturally and turning to artificial methods to fulfil their baby dreams.
(Edited by Anu James)