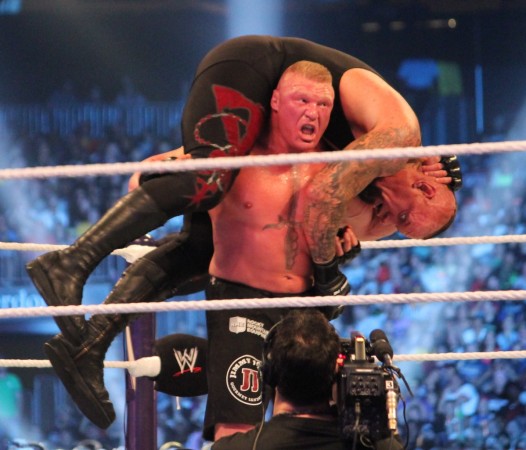 After staying away from the WWE limelight since WrestleMania 32, The Undertaker's return is now seemingly confirmed and taking place even before the Survivor Series PPV this year. The phenom is now all set to return to WWE, on SmackDown, during the November 15 episode.
Co-incidentally, the November 15 taping of SmackDown will be the 900th episode of the show that is now headed by Shane McMahon with Daniel Bryan as the on-screen general manager. This development assumes significance considering WWE's plans for WrestleMania 33. During this event, it is heavily rumoured that The Undertaker would square-off against an 'unconventional' opponent.
The Undertaker's WrestleMania 33 adversary could be John Cena considering the fact that this match has been rated as a dream match by the WWE Universe. Therefore, The Undertaker's return on November 15 could have lots to do with his WrestleMania opponent. Another dream match is The Undertaker vs Sting.
However, it is unknown if The Undertaker would compete at Survivor Series; it is worth noting that the Deadman made his in-ring debut way back in 1990 during that year's Survivor Series PPV. In 2015, The Undertaker celebrated 25 years of his career with the company with a match against The Wyatt Family.
Another possibility is The Undertaker's Royal Rumble plans; therefore, wrestling enthusiasts have lots to look forward to as far as The Undertaker's next moves in WWE are concerned. Hence, tune-in to SmackDown on November 15 and find out.