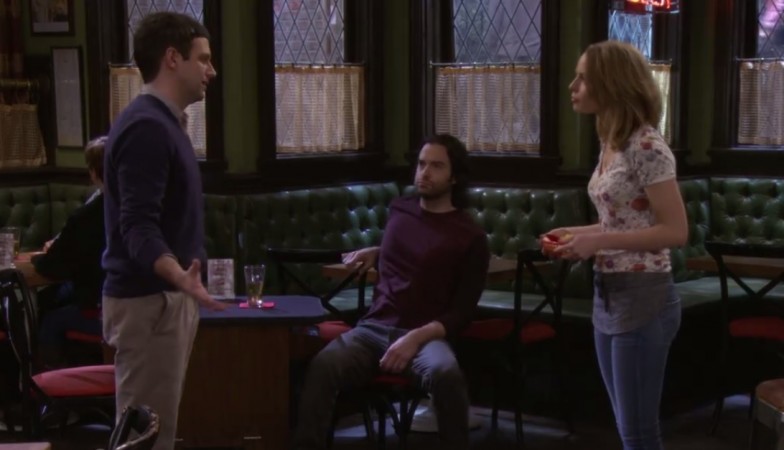 "Undateable" season 2 will be back on NBC with episode 2 titled "Candace's Boyfriend Walks Into a Bar" this Tuesday, 24 March, at 8pm.
As the name suggests, the upcoming sequel of the comedy series will focus on how Candace's (Bridgit Mendler) friends will incorporate a new member to the team and the official synopsis suggests that no one will be impressed by her boyfriend.
Meanwhile, the trailer gives a glimpse of the situation as it shows the bartender confronting Justin Kearney (Brent Morin) for judging her partner.
The one-minute, 16-second clip begins with a scene of the employee walking out in anger and when the owner of Black Eyes Bar tries to tell her that she has made a wrong choice in life, the lady calls him a "Jerk".
However, Danny Burton's (Chris D'Elia) humorous comments in between the conversation makes the situation lighter but Justin does not seem to be very convinced with his interference as he says, "Don't you dare to give voice over".
In the meantime, Shelly (Ron Funches) will get some kissing lessons from Brett (David Fynn).
Watch a thrilling episode of "Undateable" season 2 on NBC for more details on Danny, Leslie (Bianca Kajlich) and their friends.