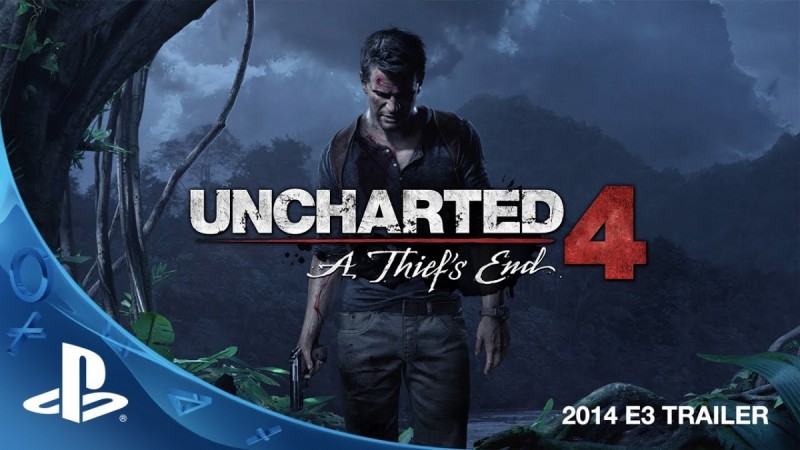 We are waiting for Nathan Drake's next biggest adventure as much as you are. But that hunger should be taken care of when Uncharted 4: A Thief's End arrives on store shelves for fans. However, it seems like more details are flowing in for the game, pointing at something big that's about to happen in the game.
Uncharted 4: A Thief's End is already expected to be the best Uncharted game in the entire series. And more so after a couple of poor showings from Sony with 2011's Uncharted 3: Drake's Deception and 2012's PS Vita launch title Uncharted: The Golden Abyss.
However, with Game Informer closely working with the new game, in terms of a cover story, it seems like more new information about the game have been revealed. These pieces of intel have even been carefully jotted down over at NeoGAF, and they look mightily pleasing to us. Warning: Major spoiler alert!
Going by the details, as it seems, the new Uncharted takes place three years after the end of Uncharted 3. Drake has been living a happy life with Elena until Sam appears one day. Drake, however was of the belief that Sam was dead, but shocked by his sudden re-appearance.
Sam appears and is in need of Drake. Sam's life depends on him finding an artefact from Henry Avery, a certain benefactor. Drake feels indebted to his brother, although he can't resist getting back on the treasure hunting tracks of the past. There on, the story takes Drake and Sam to Libertalia which is "a mythic Madagascar colony purportedly founded by pirates."
Details in the post also point to the fact that you won't be spending the entire game in one island as details about snow and urban environments have also been teased. Also, you come across two rival hunters, Rafe and Nadine. While Rafe is a treasure hunter as that of Drake, but with different morale and approach, Nadine owns a private military company in South Africa.
Also, to round it all off, expect a non-linear approach to the game since Uncharted 4 will finally break away from the usual norm and introduce multiple paths. Gameplay-wise, that's as big an info as you might expect at this time. But head over to NeoGAF to check more of the details.