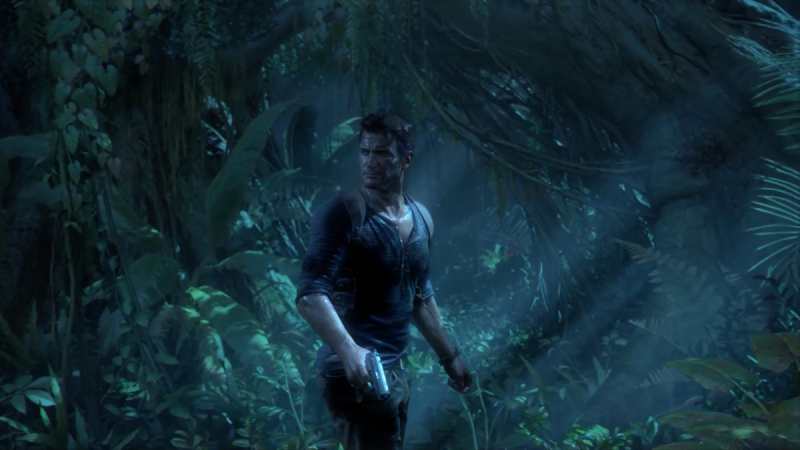 Just when you thought modern-day Indiana Jones-esqe treasure hunter was slowly fading away into oblivion, it seems like there's some good news for all those waiting to get their hands on the upcoming "Uncharted 4: A Thief's End".
After a plethora of reports claiming that the new Uncharted might not live up to the expectations, we are finally set to see the first-ever glimpse at its multiplayer mode, courtesy Naughty Dog's presence at this year's E3.
While the entire Uncharted fanbase is lamenting the fact that the game will be massively delayed until March 2016, they can take heart from the upcoming multiplayer showing for the game at the E3.
Make no mistake. Anything you hear about the game at this point of time is either a rumour or a leak. However, that the game's multiplayer will be on show at the E3 was also hinted by the developer, including the fact that it has got a workable version of the multiplayer mode up and running.
In a recent tweet meant to shed more light on the mode, lead game designer Robert Cogburn said, "Epic match between MP team and QA MP team today. Of course, the MP team won." Interestingly, the tweet was also accompanied by a hashtag for Uncharted, in case someone is missing out on the plot here.
Moreover, the tweet was preceded by comments from Cogburn earlier in May that the online mode for the game was "getting to be so awesome."
If there was any hesitation over the credibility of the mode, the latest tweet should lay all such doubts to rest. However, whether the the mode will get featured at the E3 or not is just a matter of time.
As of now, we are still awaiting an official release date for "Uncharted 4: A Thief's End".
Stay tuned for more updates!
[Source: Gamingbolt]