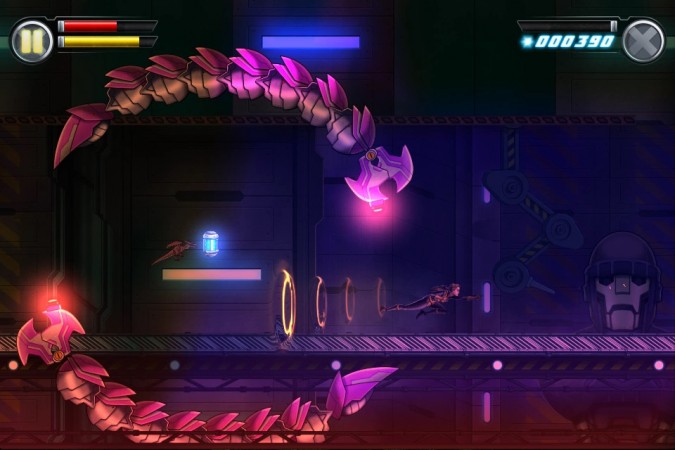 On the close heels of the worldwide release of 'X-Men: Days of Future Past' movie that stars Hugh Jackman, Michael Fassbender, James McAvoy, Jennifer Lawrence and others, mobile game developer, Glitchsoft and Marvel have come together to release a new gaming app, Uncanny X-Men: Days of Future Past for iOS devices.
Uncanny X-Men: Days of Future Past will be a 2D action side-scrolling mobile video game that is a tribute to one of the classics from Marvel comics' UNCANNY X-MEN #141 and #142. This game that is based on the original comics by John Byrne and Chris Claremont tells us about the Sentinel Uprising, the handiwork of the TRASK industries headed by Bolivar Trask.
The first Sentinel that was introduced was Mark I and it has innovative research in AI, robotics and autonomous ballistic systems. These formed the basis for deterring attacks from the mutants that Boliver Trask hated.
The setting of the game is in the future, when the world is in ruins and Sentinels are sent to scout the nook and corner of earth to kill the mutants but X-Men have failed to protect the world. But as a last hope they are provided with a chance to prove their mettle and are to return to the past to stop the war from starting.
Players will be putting a stop to the activities of anti- mutant forces and destroying anyone that comes closer in a fast-paced action. Players can maneuver through the screen with one of the five mutants to chose from - Wolverine, Kitty Pryde, Colossus, Cyclops and Scarlet Witch, noted Marvel on its official website. Each mutant will have a distinct gameplay styles. There will be two separate timelines, where the player will be fighting for the future of mutants and that of humankinds.
The game has 23 stages and is set in a post – apocalyptic setting of New York City, X-Mansion, Washington, D.C., Savage Lands, Asteroid M and more. Every stage in this game will provide players with different gameplay and reveals secrets, concept art, bios of characters.
Some of the important things to note –
This game does not require Internet connection and any in-app purchases.
The game costs $2.99 for iOS devices that include iPhone 4, iPad 2 and iPod Touch. The Android version of the game will be "coming soon" said a press release.
Interested can buy the game for iOS devices here
(YouTube Courtesy: Glitchsoft)