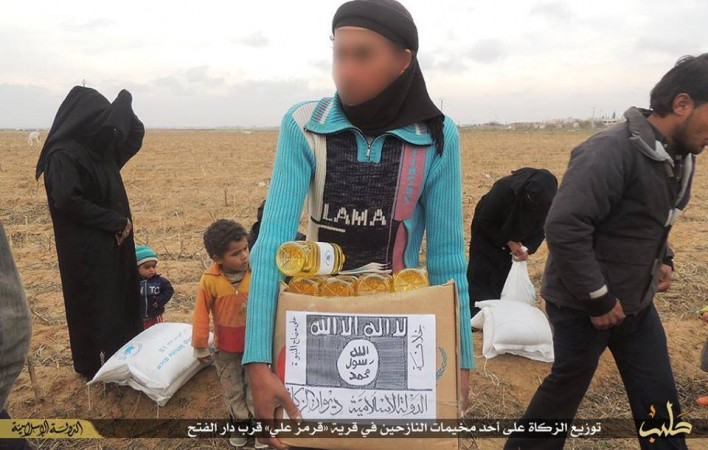 The United Nations has raised its concern after it emerged that the Islamic State militants have been distributing WFP food parcels with ISIS labels on them.
The UN World Food Programme (WFP) in a statement claimed that it is "extremely concerned" by the photographs that show Syrian refugees carrying WFP parcels that have ISIS labels stuck on them. The labels pasted over the WFP printed logos read "Islamic State in Syria."
The propaganda attempt by the Islamic State militants came to light after an image, which seems to have been posted by the ISIS media outlets, went viral online.
"WFP condemns this manipulation of desperately needed food aid inside Syria. We urge all parties to the conflict to respect humanitarian principles and allow humanitarian workers including our partners to deliver food to the most vulnerable and hungry families," said Muhannad Hadi, WFP Emergency Regional Coordinator for the Syria crisis.
The photograph was reportedly taken from Deir Hafr village, about 50km from Aleppo, where WFP last August delivered enough rations to feed 8,500 people for a month with the help of the Syrian Arab Red Crescent (SARC).
WFP believes that the food parcels distributed in Deir Hafr were looted by the ISIS from the SARC warehouses in September last year.