United Nations has warned that the world will see one if its largest famine crises in Yemen if no humanitarian aid is provided to the war-torn country.
Yemen is currently witnessing a war between the Shiite rebels backed by Iran, known as Houthis, and the internationally recognised government, which is allied with a military coalition led by Saudi Arabia. Ever since the Houthis overran Sanaa in 2014, the Yemen government has been functioning from Saudi Arabia.
UN aid chief Mark Lowcock on Wednesday said that the Saudi-led military coalition must allow aid access to the citizens of Yemen, otherwise, it would cause "the largest famine the world has seen for many decades with millions of victims."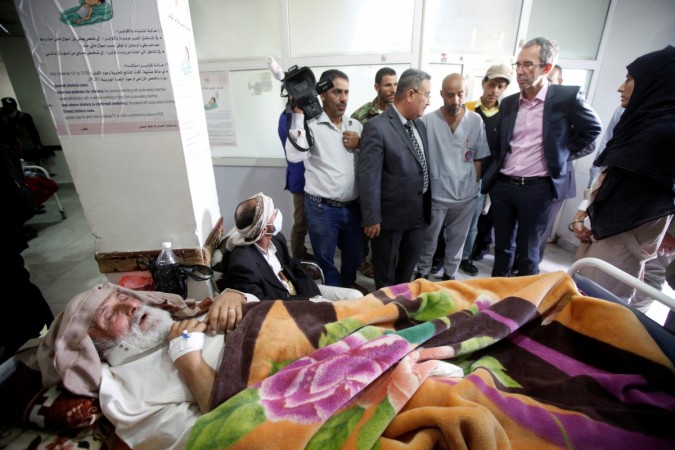 The Saudi-led military coalition on Monday closed all air, land and sea ports to the Arabian Peninsula country to curb the flow of arms to the Houthis from Iran. The decision was taken after Saudi officials intercepted a missile fired toward the Saudi Arabia's capital Riyadh on Saturday. The missile was reportedly fired by the Houthi rebels.
The move to curb all access to Yemen could worsen the humanitarian crisis in Yemen that has pushed nearly seven million people to the brink of famine and left nearly 900,000 infected with cholera, according to the UN.
The UN aid chief visited the war-torn country last month and on Wednesday briefed the UN Security Council (UNSC) about the situation in the county.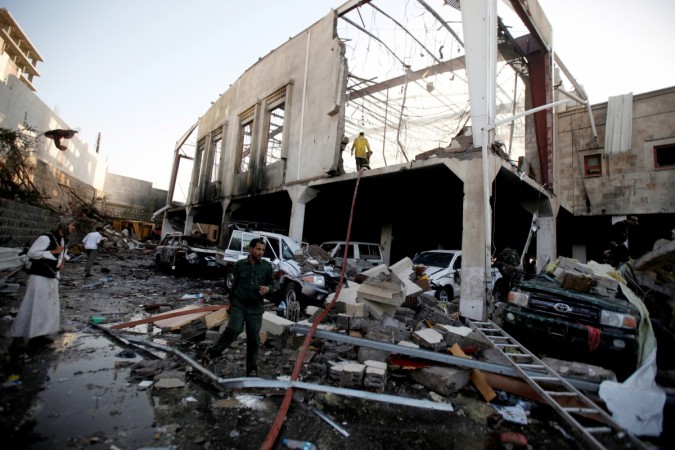 "I have told the council that unless those measures are lifted ... there will be a famine in Yemen," he told reporters. "It will be the largest famine the world has seen for many decades with millions of victims," Lowcock said.
The aid chief added that the UN Secretary-General Antonio Guterres spoke with Saudi Foreign Minister Adel al-Jubei on Wednesday and called for an immediate resumption of humanitarian access, according to Reuters reports.
Lowcock said the UN's World Food Programme was feeding seven million people a month in Yemen. "What we need is a winding down of the blockade ... so that we can save the lives of those people," he said.