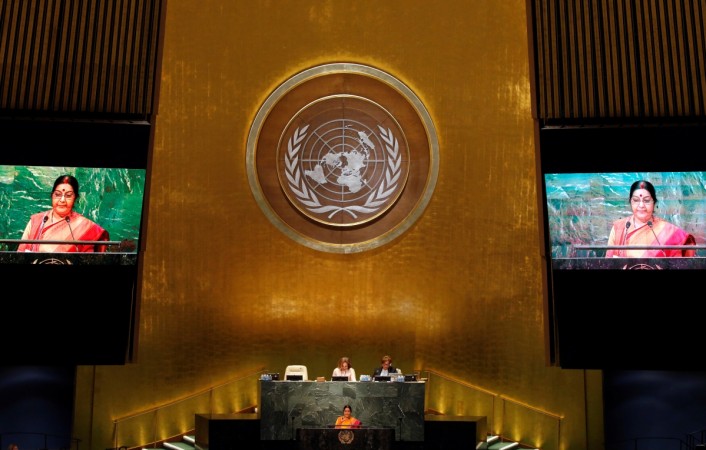 India and 15 other countries have abstained from voting on a United Nations General Assembly (UNGA) resolution that wants to start negotiations into a new treaty that aims at banning nuclear weapons.
Though the draft resolution was adopted on Friday, with 123 countries voting in favour of it and 28 voting against it, India abstained, stating that it was "not convinced" that the move could lead to comprehensive nuclear disarmament.
DB Venkatesh Varma, permanent representative of India to the Conference on Disarmament, said that India attaches the "highest priority" to nuclear disarmament and shares with the co-sponsors the "widely felt frustration" that international community has not been able to lead negotiations over any multilateral nuclear disarmament, PTI reported.
He reiterated the "deep concern" that India feels about the possible catastrophic humanitarian consequences that could result from usage of nuclear weapons. The current divide between countries on nuclear disarmament needs to be bridged with "continued dialogue and consultation," Varma said.
The UNGA resolution pointed out that if there needs to be any headway in negotiations relating to nuclear disarmament then it should address issues of nuclear weapons in a "comprehensive, inclusive, interactive and constructive manner."
It was also decided to convene a UN conference in 2017, which would "negotiate a legally binding instrument to prohibit nuclear weapons, leading towards their total elimination."
India is not a member to the Nuclear Non-Proliferation Treaty (NPT) and has said there is no question of joining it as a non-nuclear weapon state. India is also looking to join the elite club of Nuclear Suppliers Group (NSG) that allows member countries to engage in nuclear trade and prevents nuclear proliferation by controlling the export of materials, equipment and technology.