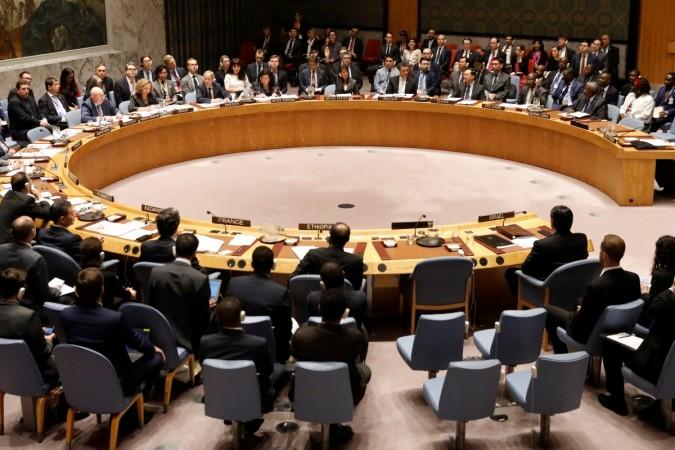 The UN Security Council will hold a high-level open debate on children and armed conflict with the theme "Protecting Children Today Prevents Conflict Tomorrow" on Monday, aiming to bring world attention to the protection of children in conflict zones.
Diplomatic sources said on Saturday that the meeting will be chaired by Swedish Prime Minister Stefan Lofven. UN Special Representative for Children and Armed Conflict Virginia Gamba will present the secretary-general's annual report on children and armed conflict, Xinhua reported.
The Council is expected to adopt a resolution during the meeting, informed sources said.
There were at least 21,000 grave violations of children's rights verified by the UN last year (6,000 by government forces and 15,000 by non-state armed groups), a 27 per cent increase over 2016, according to the Security Council Report, Inc. whose mission is to advance the transparency and effectiveness of the Security Council.
Increasing violations are largely attributed to "the changing nature of conflict and the deterioration in a number of situations," the SCR said in a report.
Among the trends that Gamba may highlight are "the denial of humanitarian access as a weapon of war and increased attacks on schools and hospitals," according to the SCR.
Sweden, the chair of the Security Council Working Group on Children and Armed Conflict, circulated a concept note on June 21, which highlights three key areas: protecting children and upholding their rights; successful reintegration of former child soldiers; and peace processes as an entry point for protecting children.
Sweden had been keen to have a resolution which would build on the approach of last year's presidential statement, which addressed the connection between conflict prevention and the protection of children.
While a more focused resolution was originally considered, ultimately it was decided that a more comprehensive resolution would send a strong signal of the Council's commitment to the children and armed conflict agenda, according to the SCR.