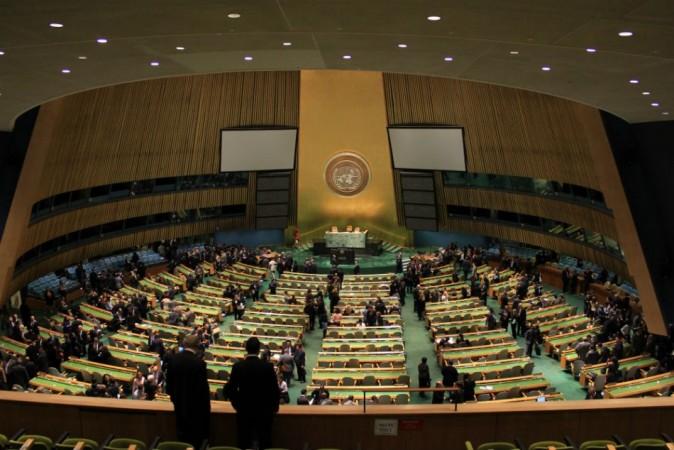 Prime Minister Manmohan Singh will leave for the 68th session of the UN General Assembly on Wednesday.
He will hold talks with US President Barack Obama and is expected to meet his Pakistani counterpart Nawaz Sharif over the recent incursions on the Indo-Pak border.
Even UN Secretary General Ban Ki-moon expressed hope that India and Pakistan will resolve the issue of recent tension at the Line of Control (LoC), in which six Indian Army soldiers were killed.
"I would strongly welcome such a summit level meeting between the two leaders on the margins of the General Assembly," Ban told PTI.
The UN chief added that improving relations between India and Pakistan during the General Assembly was one of his top priorities.
"I have strongly recommended Prime Minister Sharif to take advantage of the UN General Assembly where all leaders including Prime Minister Singh would be here. I would strongly welcome and I would continue to provide my own support and efforts to facilitate such dialogue," said Ban.
What to Expect?
Civil Nuclear Deal: The implementation of the nuke deal will be high on Singh and Obama's agenda when they meet in Washington on 27 September. The process to expand cooperation between the two countries on the grounds of defence, security and economic issues will be tabled. The contract between US firm Westinghouse and Nuclear Power Corporation of India Limited (NPCIL) is expected to be signed.
Visa Norms: Singh is likely to express concern over the proposed changes in US visa norms that restrict highly-skilled IT professionals from India to enter the country. High levels of unemployment in the US due to the 2008 financial crunch brought focus to the issue of outsourcing jobs to countries like India.
Afghanistan: The US will be withdrawing its forces from Afghanistan by 2014, raising concerns over the security in the region. Also, the recent attacks on an Afghan-based Indian author and Indian Consulate in Jalalabad have alarmed officials. During the meeting, Obama and Singh are likely to ask for clarity on the security and political aspects of the situation in Afghanistan. Currently, India is extensively involved in developmental assistance programmes in Afghanistan.
Permanent Membership: At the 68th session, Singh will again pitch for permanent membership for India in the UN Security Council. India justifies its demand saying the country is the world's largest liberal democracy and ninth largest economy. India also maintains the world's third largest armed force and is the third largest contributor of troops to the UN's peacekeeping missions.