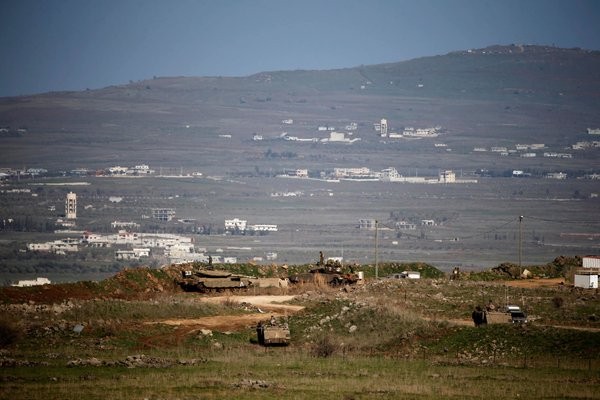 The United Nations has called for the immediate release of the 43 detained peacekeepers taken hostage by armed Syrian militants from the vicinity of Quneitra, in the area of separation in the Golan.
UN Secretary General Ban Ki-moon strongly condemned the detention of 43 peacekeepers from the United Nations Disengagement Observer Force (UNDOF).
Reports indicate that besides capturing 43 UN peacekeepers on Thursday from the Syrian side of the Golan Heights, the armed militants have also confined another 81 peacekeepers in the vicinity of Ar Ruwayhinah and Burayqah.
In his official statement Ki-moon also called for the immediate lifting of restriction of movement of these UNDOF peacekeepers by the armed elements of the opposition in two positions in the vicinity of Ar Ruwayhinah and Burayqah.
Though the UN has not identified the militants holding the peacekeepers, according to McClatchy DC, the armed members of the al Qaida-linked Nusra Front and the Western-backed Free Syrian Army, are responsible for seizing the Quneitra crossing point at the border with the Israeli-held Golan Heights.
The affected peacekeepers are from the Philippines and Fiji, Reuters reported citing UN spokesman Stephane Dujarric.
The United States also issued a statement asking the non-state armed groups, including UN Security Council-designated terrorist group Al-Nusrah front refraining from threatening or endangering UNDOF forces and interfering in their mandated mission.
Quneitra crossing on the Golan is a strategic plateau that was captured by Israel in a 1967 Middle East war. Syria and Israel technically remain at war over the crossing.
Syrian troops are not allowed in an area of separation under a 1973 ceasefire formalised in 1974 and UNDOF has been tasked to monitor the area of separation, a narrow strip of land running about 70 km from Mount Hermon on the Lebanese border to the Yarmouk River frontier with Jordan.
There were 1,223 UNDOF peacekeepers from six countries. However, due to deteriorating security and spill-over from the Syrian war, Austria, Japan and Croatia have pulled their troops out of the observer force. Earlier this week, the Philippines had also decided to pull out.