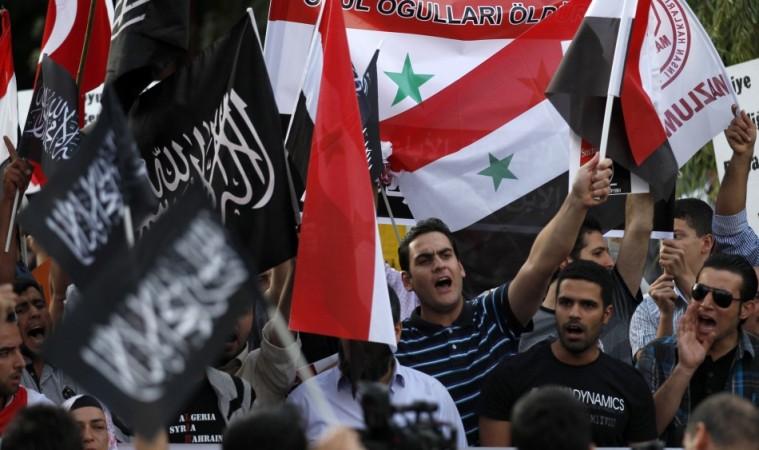 The head of the United Nations agency tasked with promoting and defending the freedom of the press today condemned the murder of two reporters and one photographer in Syria and called on authorities to ensure that journalists covering the conflict are able to carry out their work safely.
Two British freelance journalists Naseem Intriri and Walid Bledi, were killed on March 26 during an attack on the Syrian town of Darkoush, near the Turkish border. On the same day, a Kurdish Syrian photographer, Jawan Mohammed Qatna, died in a separate incident in Derbassiyeh, in the eastern part of the country.
In a release, Director-General of the UN Educational Scientific and Cultural Organization (UNESCO), Irina Bokova said "the murders highlight the terrible and unacceptable price being paid by journalists trying to carry out their professional duties in Syria."
Bokova said that, according to the Committee to Protect Journalists, Intriri and Bledi, both of Algerian origin, were working on a documentary about Syrian citizens crossing the Turkish border to flee the conflict.
Qatna, 22, was a photographer for the Free Derbassiyeh Coordination Committee that regularly covered protests in the area.
Bokova said that Qatna was taken from his home by four unidentified men and his body was found three hours later in a nearby village bearing marks of torture.
"I call on the Syrian authorities to launch an inquiry into these crimes and bring their perpetrators to trial," Bokova said.
"Media professionals must be able to carry out their work without fearing for their lives. Freedom of expression is a basic human right and the cornerstone of democracy."