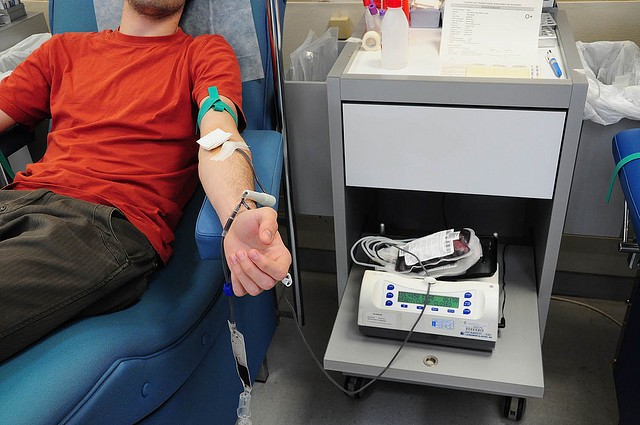 Donate Blood. Save a Life!
The United Nations observes International Blood Donor Day on Sunday, 14 June. The theme this year is "Thank you for saving my life" to acknowledge the contribution of those who save lives by donating blood.
To encourage the practice, people are being exhorted with the slogan "Give freely, give often. Blood donation matters."
Introduced in 2004, Blood Donor Day aims to bring awareness on blood transfusion to save millions of lives. Blood donation camps are arranged all over the world.
In a recently released video by the UN as part of Blood Donor Day, people from various countries are seen thanking donors for saving their lives.
Check out the video below:
Check out some top quotes and messages that promote blood donation:
Blood is that fragile scarlet tree we carry within us. -Osbert Sitwell
Blood Donation will cost you nothing but it will save a life! - Author Unknown
We cannot live only for ourselves. A thousand fibers connect us with our fellow men.
- Herman Melville
To give blood you need neither extra strength nor extra food, and you will save a life. - Author Unknown
Tears of a mother cannot save her child, but your blood can. - Author Unknown
Be a blood and organ donor. All it costs is a little love. -Author Unknown
The finest gesture one can make is to save life by donating Blood. - Author Unknown
To the young and healthy it's no loss. To sick it's hope of life. Donate Blood to give back life - Author Unknown
You can't live a perfect day without doing something for someone who will never be able to repay you. - John Wooden
Don't Let mosquitoes get to your blood first - Author Unknown