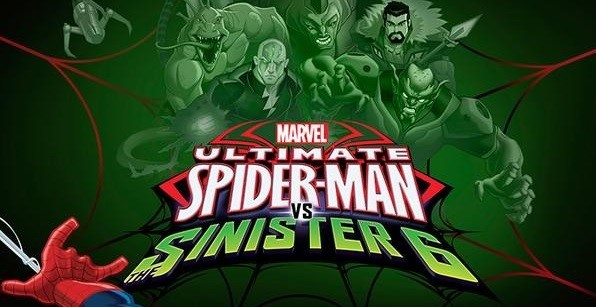 The fourth season of "Ultimate Spider-Man" titled "Ultimate Spider-Man vs the Sinister 6" is all set to premiere on 21 February on Disney XD and it seems that the series will include elements that might hint to the upcoming Marvel Cinematic Universe's (MCU) "Spider-Man" reboot starring Tom Holland.
This is the first animated Spider-Man series produced by Disney and one of the longest running one besides 1990's animated "Spider-Man" series. "Ultimate Spider-Man" made its debut on Disney XD on 1 April, 2012, alongside another Disney show, "Avengers Assemble."
Throughout the episodes, the elements are loosely based on "Ultimate" comics arc, which is a modernised retelling of Marvel's classic stories. In the similar manner, "Ultimate Spider-Man" is also based on comic book of the same name.
As Disney owns the Marvel's cinematic and television section, there is a significant possibility that the next season of "Spider-Man" will have elements that might hint at possible events in the upcoming reboot movie that is also being produced by Disney-owned Marvel Studios.
There were already several elements in the previous seasons of the show that were taken from their movie counterparts. For example, the character of Phil Coulson (Clark Gregg) was first introduced in "The Avengers" in 2012 and later occurred in ""Ultimate Spider-Man" as the principal of Peter Parker's school, Midtown High.
Also, members of "Guardians of the Galaxy" appeared in an episode in Season 2.
Given the history of the series, as it has been produced by Disney – the studio that produces the movies of MCU – the upcoming season might give away Easter eggs for Tom Holland-starrer reboot movie that is scheduled to release in 2017.
Though there has been no such official confirmation yet, it is very much possible. Hence, viewers need to carefully watch the upcoming episodes for any possible clues to the movie. Season 4 will mostly focus on the battle between Spider-Man and "Sinister 6" -- a group of 6 ruthless villains led by Doctor Octopus.