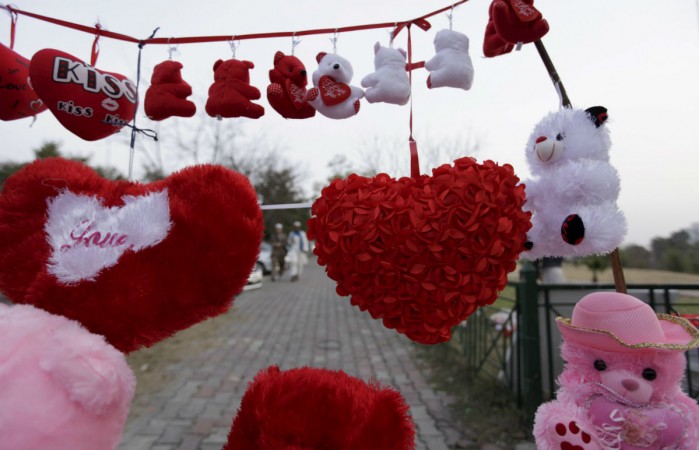 If the light in your house turn dim with romantic music playing in the background and moderate temperature filling the room when you open the door for your loved one, how cool will it be? It is not impossible to create such a scene and you can try to set up an awesome smart home this Valentine's Day for a change. With smart home technology, you need just a tap of a button to set everything right.
Here are some of the coolest smart gadgets you can use to set up an ultimate smart home for Valentine's Day 2017:
Smart lighting: People arrange candlelight dinner for loved ones not for nothing. Lighting sets people's mood to a large extent, and this is why its importance kicks in during special and romantic occasions like Valentine's Day. BeOn Starter Pack is a smart security lighting you can try. Priced at $129, it gives light when power goes off and turns on automatically when the doorbell rings, which means your house won't be dark when you come home with your other significant even at late at night.
[READ: Happy Valentine's Day 2017: 12 romantic wishes, messages, quotes and greetings you can use]
Philips Hue Wireless Dimming Kit is a good option if you want a particular lighting for Valentine's Day 2017. The kit comes with a Philips Hue white LED smart bulb and a portable dimmer switch that can turn on or off the light or dim it by a tap. It can control up to 10 bulbs, and is priced at $39.95.
Smart speaker: Amazon Echo is perhaps the coolest smart device currently available in the market. This voice-activated smart Bluetooth speaker comes with several features like reading audiobooks, report news, weather, traffic etc, and online shopping besides providing an awesome 360º omni-directional audio from Prime Music, Spotify, TuneIn and others with the your voice command. It costs $179.99.
Smart thermostat: You may like to ensure every room in your house has a moderate temperature for a romantic feel on Valentine's Day. If yes, Ecobee3 that comes with a price tag of $198.99 is a good option. It not only ensures the temperature in all the rooms in your house is same but also supports other smart gadgets like HomeKit and Amazon Echo.
Smart TV: Your loved one may like to just Netflix and relax after an awesome dinner and all the fun. A smart television that can access online streaming media services and run entertainment apps can come handy not only because it provides hundreds of channels but also the kind of picture clarity it brings. Almost all major television makers have smart TVs. Samsung UN55KS9000 55-Inch TV is currently priced at $2,295.98, while TCL 50-inch Roku Smart HDTV costs $379.99, and there are cheaper ones too.