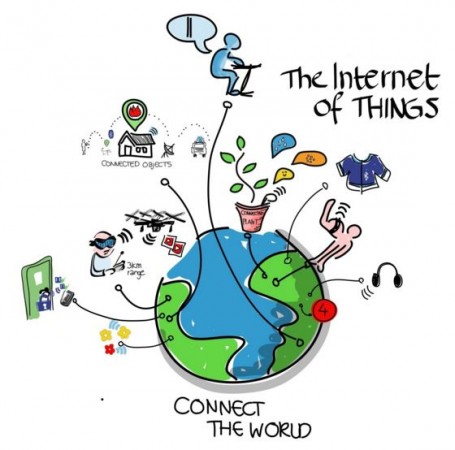 Creators of the popular virtual assistant Siri are reportedly planning to showcase a much advanced application called Viv next week.
After a bitter fallout with Apple over Siri's functionality in 2010, Dag Kittlaus, Adam Cheyer and a few other members of Siri's developer team opened a start-up called Viv Labs and began working on the eponymous app based on Artificial Intelligence (AI). Now, the company is ready to introduce Viv at Disrupt NY 2016 in New York City, to be held on May 9-11.
Current digital assistants such as Apple's Siri, Microsoft's Cortana, Motorola's Moto Assist and Google Now can only take predefined commands and perform or reply with a prescribed response to a task, but Viv is said to be far more superior compared to them.
Users can interact with the Viv like having a normal conversation with another person and get services delivered without having to open an app and choosing options on the screen, the app developers claim.
Viv application is said to integrate all the information available online, instead of relying on some select apps installed in the phone, for a particular service, and it can also intuitively improve itself by learning the user's preferences over time.
For instance, under the current circumstances, if we have to order a Puma sports shoe on Flipkart, we have to first open the e-commerce app and type the name of the brand, then select the colour and size, and finally choose the preferred mode of payment and get it delivered.
With Viv, user can apparently just activate the app and tell it that they want black Puma shoes in size 7 from Flipkart, and it will be delivered to their home or office. If a user forgets to mention the payment mode, Viv will prompt them to choose the preferred mode and complete the transaction.
In a live demo, the developers, barring some hiccups with workplace address, were able to get pizza delivered to their office through Viv. During the whole process, engineers did not make a call nor did they type anything on phone, reported the Washington Post.
Impressed by Viv Lab's remarkable project, Apple's rivals Google and Facebook have evinced interests in buying the company and initiated talks with senior-level officials, but nothing concrete has come out of it so far.
Facebook co-founder Mark Zuckerberg, via an investor firm Iconiq Capital, is funding Viv Labs, the U.S.-based daily said.
The AI-powered Viv is touted to be the next big thing to come out of the Silicon Valley's start-up revolution, as this application is certain to have an huge impact on multi-billion-dollar e-commerce business, smarthome technology and the Internet of Things (IoT) in general.
Watch this space for more updates.