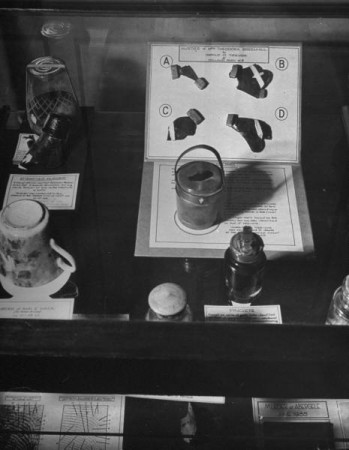 The grisly 'Black Museum' in the United Kingdom's Scotland Yard will open to public for the first time.
After almost 150 years of being hidden away from the general public, the shocking and gruesome exhibits of Britain's most notorious criminals have been planned to go on a display.
The Mayor's Office and the Met are in talks with the Museum of London to display a collection of 20,000-plus crime-related items, according to The Independent,
The 'Black Museum', which was closed to the public until now, has items in connection with some of the country's most infamous criminal cases including the well known 'From Hell' letter supposedly written by Jack the Ripper. The museum also has the pans that serial killer Dennis Nilsen used for boiling his victims' flesh, and the noose that hanged Ruth Ellis, the last woman to be executed in the United Kingdom.
Last year, a report by the Greater London Authority urged the Metropolitan Police to open the space to public as it would help generate millions of pounds. But the institution was not sure of it as opening the doors of the crime museum to public could end up upsetting the living relatives of the victims.
"The wish is twofold: we're obviously very proud of our history as the oldest police force in the world and to also show the role that the Metropolitan Police has played in London since 1829. It's not up to the Metropolitan Police to act as a censor but I hold very closely in mind the effect it may have on surviving family members of any part of the collection," The Independent quoted Chief Supt Simon Ovens, chairman of the Met's museum board.
The museum is in room 101 at new Scotland Yard, Victoria, which is an L-shaped space that has glass cabinets containing crime-related items dating back to 150 years, according to The Mirror. The museum was created in 1874 and was expected to serve as an educational resource for new recruits.
Until now, only serving police officers and special visitors who had a prior appointment were allowed to enter the area.